Finding the Right Las Vegas Home for You
Buying a Las Vegas Home isn't just about price, it's about finding a residence that best suits you and your family's overall needs and lifestyle. But as far as price is concerned, there are both wide and narrow cost of purchase differences between owning a private home or a condominium.
For example, a single-family home versus a condo home; which would suit your needs best? As far as the cost of purchase is concerned, an older two bedroom single family home would generally be more expensive than an older, two bedroom condo, but buying a two bedroom condo in an upscale building could often be as costly as a modestly expensive single-family home. A luxurious condo in a prestigious building can easily cost as much as a luxury home in an equally prestigious residential community.
Single-family homes offer a much wider choice of floor plans and architectural styles; ranch-style, two-story, split level, etc. Locations can vary as well, such as a corner property or cul de sac.
Carrying groceries into an elevator is often much more of a chore than simply unloading your purchases from your car.
A Las Vegas single family home is a better choice for families with young children, since a back yard offers more space for children and pets to romp and play, and a neighborhood of young families means more opportunities for the kids to find new playmates.
Single family home neighborhoods are generally closer to schools, playgrounds and libraries. A single family home offers more privacy and fewer restrictions than a condo. Storage space is far more generous. If you are handy with tools, you may want a workshop in your garage, or be able to work on your car, something that would not be feasible in a condo home.
The appreciation factor of condos versus single-family homes could be a consideration if you are buying strictly as an investment. On the average, condo buying/selling prices are much more sensitive to market fluctuations, and more volatile than private residences. Condo prices can often either rise or fall dramatically.
That means if your timing is right, your buy low, sell high strategy could make you a fat profit. But if you get caught in a down market, you may have to sit on the property for a long time.
If you are buying a single-family home as a place for your children to grow up in, and a place in which you will have become emotionally invested, then the appreciation factor is of less concern.
So, the appreciation factor of a condo versus a private home should be a consideration, but should not be a primary reason for your purchase if you are looking for a place to call home, and not just as an investment. Purchasing a Las Vegas Home should be about affordability, and what is a best fit for you and your family's needs.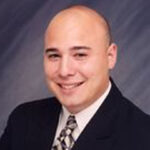 Tony Sena is broker/owner of Shelter Realty in Las Vegas Nevada. For more than a decade Tony and his partners have provided residential real estate and property management services to sellers, buyers, investors, and property owners in the Las Vegas Valley. A Las Vegas native and former police officer for the City of Henderson, Tony brings to the table a unique local perspective that continues to serve his clients well.