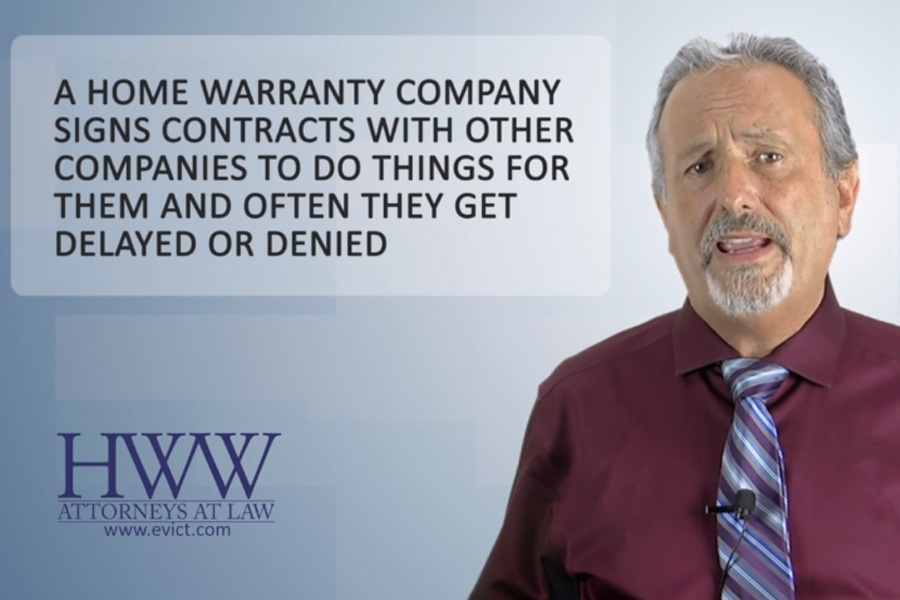 Landlords Beware: Learn What Not To Do With Our Unfortunate Experience With Choice Home Warranty
LAS VEGAS, NV – Many landlords jump at the idea of spending around $550 for a home warranty that covers their property for repairs and replacement costs over a 12 month period. All that is required is an up front fee of usually $75 and the home warranty will send out a licensed contractor to assess the issue. If it was just that simple, I'm sure everyone would want a home warranty to ensure their home is protected against unexpected repair costs.
The reality is, Home Warranties are not all they're cracked up to be. What they don't tell you when they are trying to sell you their products is that many items aren't covered so unless you ask specifically what is not covered before you sign up, they will tell you after the fact that it's listed in the fine print when you have a repair issue that isn't covered. What they also don't tell you is that it can take up to 48 hours for their preferred vendors to even get assigned the work order. How would you like to have that conversation with your tenant, I'm sorry but the property has a home warranty so we have to use the vendor that is assigned but they can't get to your home for 48 hours; that's not going to go over well with the tenant.
Episode 140: Home Warranty Dangers by: http://www.evicttv.com (An excellent representation of issues with Home Warranty services.
Not every Home Warranty Company is awful, but I would definitely say to steer clear of Choice Home Warranty. Here is an example of a recent claim we filed with Choice Home Warranty for an A/C issue.
We placed a claim for our Landlord's property on Saturday 6/27/2020 for the upstairs a/c unit, my property manager was on hold for almost an hour waiting to place a claim before they finally were able to speak with a representative.
We called the vendor they assigned on Monday since the tenants hadn't heard from anyone yet to set up an appointment. When we spoke to the vendor, they said they never received a work order from Choice Home Warranty. So after sitting on hold for 1.5 hours we got through and Choice Home Warranty resent the work order.
On 6/30/2020, their vendor arrived at 3 pm, completed a hard start on the a/c unit and left. The a/c stopped working again an hour later. We tried to place a recall on 6/30/2020 with Choice Home Warranty around 4pm and after 2 hours of waiting on hold and calls being dropped we opted for the call back option. My property manager waited around with her work cell phone until 10pm but never received a call back.
On 7/1/2020 the property manager called the vendor to see if they could go back and they said we have to call Choice Home Warranty for a recall. My property manager called Choice Home Warranty and after waiting a total of 3 hours and 4 dropped calls later she finally got through and they placed a recall. My property manager called the vendor back to tell them a recall has been placed and now the vendor stated they don't need to come back but they need Choice Home Warranty to approve a new compressor which will take approx. 2 weeks with shipping. My property manager calls Choice Home Warranty back and they say they are awaiting this information from the vendor.
On 7/2/2020 my property manager calls Choice Home Warranty for an update, they say it's been approved and it will be in within 2-3 weeks.
On 7/12/2020 the vendor calls my property manager and states that they received a condensing unit but it wont work with the old evaporator coils so they need an additional $4000.
On 7/12/2020 my property manager relayed this information to the landlords who subsequently called Choice Home Warranty for further explanation.
On 7/13/2020 a Choice Home Warranty case manager emails the landlord a new condenser and "indoor unit" will be $2,875, no further explanation was given as to why or what was wrong. Over the next 10 days, my property manager and the landlord emailed, called and left voicemails for the case manager requesting further explanation but never received a response back from the case manager. When my property manager and landlord requested someone else to assist them, they were advised by other representatives from Choice Home Warranty that we have to speak with the assigned case manager.
On 7/24/2020 my property manager contacted the vendor to see if they had any further update from Choice Home Warranty and they advised that they just received an approval the day before for a new evaporator coil along with the condensing unit for $2,875.
On 7/24/2020 the landlord paid the $2,875.
On 7/25/2020 the vendor ordered the evaporator coils.
On 8/4/2020 the new system was installed.
Luckily, this property had (2) a/c units and only one was not working. We were able to have a portable a/c unit installed to help keep the property cooled while the tenant waited a little over 5 weeks for their a/c unit to be repaired. In addition to the $2,875 the landlord had to pay for the cost of the a/c repair, the landlord had to pay $25 a day for the portable a/c unit and give the tenant a credit towards their power bill as the portable a/c unit was a big draw on power and caused their power bill to go up significantly.
If you are a landlord and you decide a home warranty is worth the investment, be sure to research each and every Home Warranty Company as well as each and every covered item before purchasing your warranty so that you can hopefully avoid the issues that we have experienced with Choice Home Warranty.
Although Shelter Realty does not generally recommend a landlord to purchase a home warranty, we do have several landlords that have home warranties in place. If you would like any recommendations on what Home Warranties we do recommend, give us a call at 702.376.7379 and ask for Shelly, she would be glad to discuss Home Warranties with you.
Shelter Realty is a Real Estate and Property Management Company specializing in the areas of Henderson, Las Vegas and North Las Vegas, NV. Feel free to give us a call at 702.376.7379 so we can answer any questions you may have.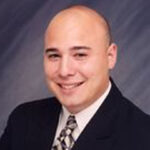 Tony Sena is broker/owner of Shelter Realty in Las Vegas Nevada. For more than a decade Tony and his partners have provided residential real estate and property management services to sellers, buyers, investors, and property owners in the Las Vegas Valley. A Las Vegas native and former police officer for the City of Henderson, Tony brings to the table a unique local perspective that continues to serve his clients well.