Buyers Beware: Disturbing Trend of Low Ball Listings in Vegas
Buyers Beware! The disturbing trend of low ball listings in Las Vegas!
A disturbing practice I am seeing more and more of lately is the low ball listing of Las Vegas short sale/foreclosed properties. A low ball listing is a listing that is priced, by the Listing Agent, SUBSTANCIALLY below what a common sense comparative market analysis says the property is really worth.
I have spoke to many Las Vegas Listing Agents and asked them why they priced their listings so artificially low. They tell me they were not getting any offers at a higher (more realistic) price. OK, I understand that logic but are they really helping to sell the listing any faster with an unrealistic price.
I would argue that low balling the listing doesn't help sell the property any quicker and in fact hurts the chances of a sale for the following reasons:
Buyer expectations – The Buyer sees the artificially low price and thinks they can get the house for that amount. Even after it is explained that the Seller's Bank has the final say on what they will or will not accept, this is a difficult psychological hurdle to latter overcome.

Wasted Time – So the low offer is in and the waiting begins. Banks are not known for quick decisions and several weeks could go by before they respond to the offer. During this time the Listing Agent is required to place the property as Contingent in the Multiple Listing Service (MLS). This could lessen the chance of the property being shown since other potential Buyers could see the property as possibly being sold already. It is also against Nevada law for the Listing Agent to submit other offers while the first offer is pending review by the Bank. Many times the offer will come back from the bank 10% or more higher than what the Listing Agent had it listed for. This tends to anger the Buyer and often causes a complete breakdown of negotiations.
The best way to mitigate against this practice is to educate the Buyer in advance. Las Vegas Buyer's Agents need to prepare their clients for the possibility of a counter offer above the listing price. If the comparative market analysis shows that the property is worth more than the asking price, share this with your client, it might be what saves the deal in the end.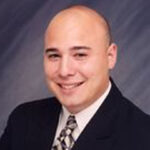 Tony Sena is broker/owner of Shelter Realty in Las Vegas Nevada. For more than a decade Tony and his partners have provided residential real estate and property management services to sellers, buyers, investors, and property owners in the Las Vegas Valley. A Las Vegas native and former police officer for the City of Henderson, Tony brings to the table a unique local perspective that continues to serve his clients well.