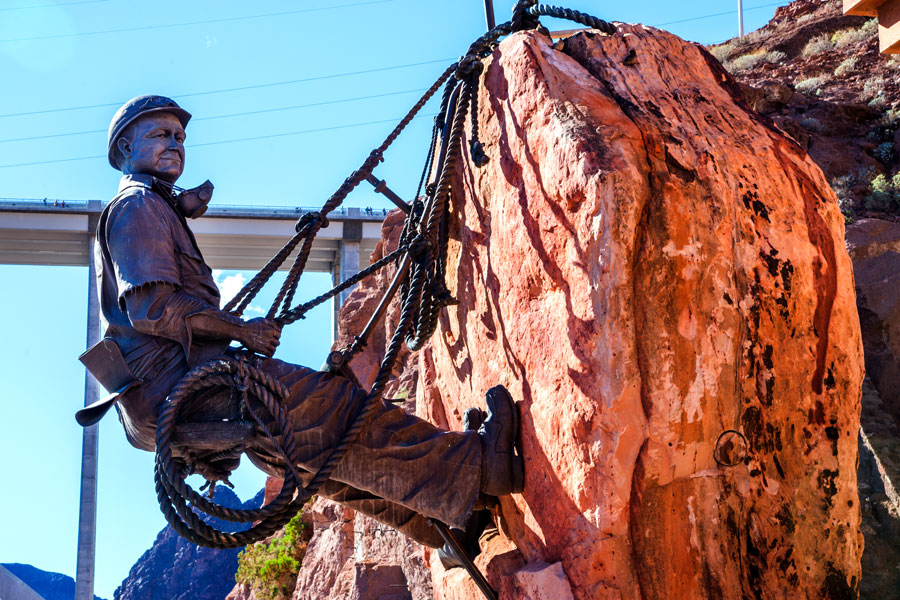 Construction Workers in Vegas Losing Higher Wages to Increased U.S. Inflation; Segment Hit Especially Hard
LAS VEGAS, NV – Construction workers in Las Vegas have seen increased wages throughout last year, according to a recently-released study, but unfortunately those extra earnings have been gobbled up by the 40-year high inflation that currently holds the country in its grip, essentially negating any gains that were to be had.
The study, released by Construction Coverage, indicates that Nevada residents overall have been paying an additional $805 every month on everyday expenses, ranking the state seventh in the nation in terms of the toll inflation has taken upon it.
But construction workers – of which Las Vegas boasts approximately 7,600 – have seen the 7.1 percent pay bump that they experienced in 2021 reduced to the equivalent of just 3.4 percent when inflation is taken into account, showing that this segment of the workforce has been hit especially hard by the current economic crisis.
Throughout the heightened degree of inflation that the country has been experiencing, the Construction Coverage study illustrates that wages have struggled to keep up with the financial burden being placed upon Americans. In particular, Las Vegas has been in great need of construction laborers and inflation has not only been taking its toll upon them, but the industry as a whole – not even to mention that the prices of building materials have also skyrocketed.
Despite their importance to the industry, construction workers are among the lowest-paid segment of real estate development, with the median annual income being about $37,770; in contrast, Las Vegas construction laborers make an average of $37,500 a year, so any gains that are swallowed up by inflation are hurting these workers in the wallet more than usual.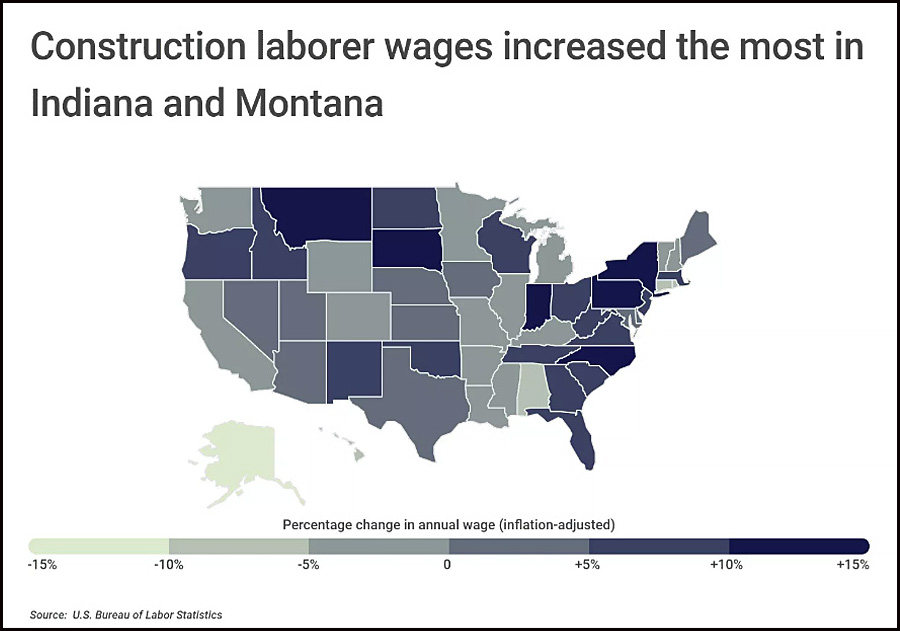 Nevada recently ranked 28th in the country for gains in construction laborer wages, whereas Indiana and Montana had the largest increases in wages in the industry.
Shelter Realty is a Real Estate and Property Management Company specializing in the areas of Henderson, Las Vegas and North Las Vegas, NV. Feel free to give us a call at 702.376.7379 so we can answer any questions you may have.