Las Vegas Real Estate Owned Properties
Las Vegas REOs are a less complex and often better way to purchase distressed properties than having to deal with a seller facing foreclosure, or at auction. There are some real bargains out there, and many Real Estate Owned properties can be found that are under-priced and marketed at attractive under comparable sales discounts.
No question, but that the really "hot" properties, in other words, true bargains, will receive multiple offers. In order to tempt the lender with the most attractive offer –while still maintaining a healthy profit margin- is to have your Realtor check the bank's purchase price on the deed.
That is the figure that you need in order to compare figures with the price the bank now wants for the property. Certainly some competitors for the property will offer more than list price, so you need to be careful to avoid a bid that will negate your profit margin if you are buying the property as an investment.
Your Las Vegas real estate agents will guide you in the right direction as far as arriving at an offer that is profitable to you and simultaneously acceptable to the lender.
Your agent will run a neighborhood Comparative Market Analysis check (CMA) on the property, interact with other agents for information on pending sales prices, if possible, check on the lender's listing agent's  recent MLS postings and through these investigations, determine a list-price to sales-price ratio. Offering a percentage or two over that figure might be a deal closer as far as the lender is concerned.
Another thing to keep in mind is that although the lender certainly will not give the property away, bids are welcomed and appreciated. REOs are loans gone bad. REOs don't pay interest, and the bank has an even lesser interest in owning property. They are not in the real estate business.
Even if you are an experienced investor, the agent representing you should be experienced in the bidding process, and rules and regulations governing the purchasing of REO properties, whether they are bank-owned, HUD, VA, etc.
For example, an experienced investor/agent team will know that an all cash offer has the best chance of beating out the competition. If financing, a lender's pre-approval letter is a must. It's a good idea to get a pre-approval not only from your lender, but from the lender who is selling the property as well, even though the seller will not be financing the property sale.
Other procedures required to finalize an REO purchase will include a limited-time inspection period, transfer fees, title insurance, and an appraisal.
Although REOs can have downsides and may not always be a super bargain in terms of price and profit, when REO inventories are high the profits can get better.
If you have any questions about investing in Las Vegas Real Estate, feel free to give us a call at 702-376-0088.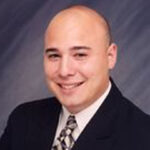 Tony Sena is broker/owner of Shelter Realty in Las Vegas Nevada. For more than a decade Tony and his partners have provided residential real estate and property management services to sellers, buyers, investors, and property owners in the Las Vegas Valley. A Las Vegas native and former police officer for the City of Henderson, Tony brings to the table a unique local perspective that continues to serve his clients well.