Getting a Mortgage Loan in Las Vegas – Some Tips To Follow
Getting a Mortgage Loan in Las Vegas – Some Tips You Should Follow
According to recent reports, the fixed rate mortgage loan rates throughout the nation had hit a 40 year low, making this the perfect moment to refinance home loans for all those struggling homeowners who aren't able to make their monthly payments on time. If you're a resident of Las Vegas, you should be aware that the 30 year fixed rate mortgage varies from 3.85% to 4.54% in the beginning of 2012 and therefore any prospective homebuyer in Las Vegas can easily think of taking out a home mortgage loan at the present moment. If you take out a home loan that is beyond your affordability, it is most obvious that you have to go for mortgage modification or a refinance loan in the near future. Are there any tips that you may follow before taking out the right home loan in Las Vegas? Read on to know about them.
Shop around: Taking out a mortgage loan without shopping around among different lenders is a wrong decision that may lead to a chaos in the future. You should get multiple quotes from multiple companies so that you may easily be able to compare and contrast the rates and choose the best loan with the best possible terms and conditions. The interest rate and the closing cost are the two most important factors that need to be taken into consideration before choosing the loan.
Repair your credit score before applying: Whether you're taking out a home loan in Las Vegas or anywhere, remember that the lender will certainly check your credit score before deciding the loan amount and the interest rate on the loan. Pull out a copy of your credit report so that you may know the various reasons that are dropping down your score and thereby work on it.
Check the amount you can pay down: Most mortgage lenders in Las Vegas ask for at least 20% down payment on the loan by the borrower and if you're not able to pay down this amount, it is most obvious that the lender will make you pay Private Mortgage Insurance that will unnecessarily increase the monthly mortgage installments. Therefore, you should save enough money so as to be able to pay down the required amount on time.
Determine your debt burden: The total amount of debts that you have to pay in a single month in accordance to the income that you earn is another factor that is taken into consideration by the lender before determining the interest rate of the home loan. You should not only reduce the debt amount but also get help from a professional so as to be able to repay your high interest debts and be able to get back on track.
Organize your documents: Most often it happens that a borrower delays the entire process of taking out a loan due to his ignorance about the kind of documents that are needed by the lender in order to lend the loan. You should assemble your monthly statements, the income tax returns and the other bank statements that are necessary for the lender.
Thus, when you're in Las Vegas and trying to take out a home mortgage loan, you should follow the tips mentioned above. Manage your finances so that you can take out the best home loan in Las Vegas and avoid opting for mortgage modification in the long run.
I am Alfred Smith from New Jersey and I am associated with several good finance community sites as guest authors and forum members. I do write articles on different genres of finance.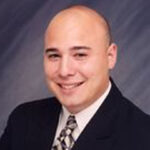 Tony Sena is broker/owner of Shelter Realty in Las Vegas Nevada. For more than a decade Tony and his partners have provided residential real estate and property management services to sellers, buyers, investors, and property owners in the Las Vegas Valley. A Las Vegas native and former police officer for the City of Henderson, Tony brings to the table a unique local perspective that continues to serve his clients well.