What Kind of Las Vegas Real Estate Investor Are You?
I ran across a report the other day from Zillow.com that got me thinking about the different types of real estate investors – and the fact that some markets are better for some kinds of investors than others.  Read on to see where you fit.

You know you're a "traditional" rental income real estate investor if. . .
You plan to hold on to the property for at least a few years
You plan to rent out the property
You are more concerned with generating rental income (positive cash flow) than with appreciation
If you fit in this camp it's important to look for Las Vegas investment properties that will generate stable income over the long term.  Think about what kind of renters you want to attract.  Lower income?  Middle income?  Vacationers?  Then buy a property with the needs of those renters in mind.  (Learn more about how to generate a successful rental income here.)
You'll also want to consider the help of a professional property management firm.  You could do it yourself, of course, but before you go down that path, know what it entails (see DIY Las Vegas Property Management? First, Consider This. . .)
You know you're a "quick win" (rapid appreciation) real estate investor if. . .
You buy property for the short term to take advantage of rapid price appreciation
You look for properties that are undervalued by the market, or have hidden potential for rapid appreciation
You're far less concerned with the "fundamentals" of the property than with the likelihood that it will appreciate in value significantly over a short period of time
"Quick win" real estate investors were like bees to honey during the Las Vegas real estate boom market in the early and mid-2000s.  With prices rising so quickly at the time it was easy to buy one month, sell three months later and cash in on 20 percent net appreciation.
Not so any more.  With prices still falling in the Las Vegas real estate market (and markets around the country), rapid appreciation is no longer a source of quick wins.
You know you're a foreclosure "fix-and-flipper" if. . .
You focus on distressed properties (some short sales, but mostly foreclosed homes)
After purchasing the home you make quick, primarily cosmetic, improvements
You then resell the home at a profit
You frequent public auctions of foreclosed homes
Just as the boom market of the early and mid-2000s was a boon for rapid appreciation investors, so has the bust market been a boon for savvy foreclosure flippers (many of whom used to be the former, but have tweaked their investment strategies to fit the realities of the Las Vegas real estate market).
Because banks typically sell foreclosed homes below market value, there can be significant profit to be made – especially if you can separate the homes that need only cosmetic improvements from those that need significant (and expensive) work before they can be resold.
Remember that on the courthouse steps, it's caveat emptor – buyer beware.  Banks sell foreclosed homes "as is" so you'll need to do your homework to know which homes can yield a profit and which might be money pits.
Many of the most successful foreclosure investors work with real estate agents experienced in finding those homes with the most profit potential.  At Shelter Realty, our foreclosure experts can do the work of sorting through available properties, and even going to auctions for you.  Browse bank-owned Las Vegas homes on our website here, or give us a call right now at (702) 376-7379.
The fact that foreclosed homes still represent a fairly large percentage of the Las Vegas real estate market means great potential for foreclosure investors and for rental income investors too.  Whether you're looking for help investing in Las Vegas bank owned homes or need a great property management company, Shelter Realty is here to help.  Contact us today.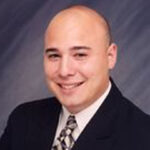 Tony Sena is broker/owner of Shelter Realty in Las Vegas Nevada. For more than a decade Tony and his partners have provided residential real estate and property management services to sellers, buyers, investors, and property owners in the Las Vegas Valley. A Las Vegas native and former police officer for the City of Henderson, Tony brings to the table a unique local perspective that continues to serve his clients well.