DIY Las Vegas Property Management? First, Consider This. . .
Las Vegas is the #1 market for rental property investors.  If you decide to take advantage of the rental property investment opportunity here, or if you already own a Las Vegas rental, how do you manage that property?  One option, of course, is to do it yourself.
DIY property management might save you the money you'd pay to a professional manager.  But property management can be a full-time sort of gig – and can present a host of legal complications and other headaches.  So is the hassle worth the potential savings?  Some points to consider as you think about whether to manage your Las Vegas rental property yourself or hire someone else to do it:
How much do you charge in rent? The amount you charge for rent should depend on comparable rents in the neighborhood your property is located in, the size of the home you're renting, its condition, amenities, the other rental properties available – and any number of other factors.
How do you find quality renters? How will you connect with renters looking for Las Vegas homes to rent?  You can certainly put your own rental listing online, but does that give you access to the widest possible pool of the best quality renters?
You'll maximize the income-generating potential of your rental property if you have great renters – ones who pay their rent on time, who stay in the property for the long term, and who don't destroy the place.  But how can you tell, from the pool of potential renters, who are the great ones and who are the ones who will have wild and crazy parties then skip out on rent?
Do you know the ins and outs of Nevada lease laws? DIY property management is trickiest, in my opinion, because of the legal obligations you have as a landlord.  (There are over 50 provisions of Nevada state law addressing landlord and tenant rights.)  From the rental application (what can you ask?) to the lease agreement (what do you have to say?) to the eviction process (what are the tenant's rights?) there is a host of laws you'll have to walk within – all while protecting yourself legally and finically.
Are you going to do maintenance and repairs yourself or hire someone else to do it for you? Will you be the "handyman" for the rental property, or will you contract that job out?  If you contract it out, do you already know who you'll hire?  (You want someone who will do the best job at the least cost.)  Even if you contract out the actual job of fixing the toilet, are you prepared for the 1 a.m. "the toilet's plugged up again!" phone call?
Another alternative is to hire a professional property management company to take care of these issues for you. At Shelter Realty, we manage over 225 Las Vegas residential rental properties – so we know Las Vegas property management.  The associated fees might not be as high as you think (well worth it when you consider the difficulty associated with managing the property yourself).  It's worth a phone call to explore the option, isn't it?  Call (702) 376-7379 or contact us here.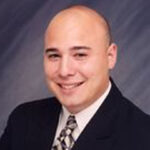 Tony Sena is broker/owner of Shelter Realty in Las Vegas Nevada. For more than a decade Tony and his partners have provided residential real estate and property management services to sellers, buyers, investors, and property owners in the Las Vegas Valley. A Las Vegas native and former police officer for the City of Henderson, Tony brings to the table a unique local perspective that continues to serve his clients well.