The Importance of Renter's Insurance
Shelter Realty, per our lease agreements, requires all tenants to purchase renter's insurance.  Many tenant's inquire as to why we require them to purchase rental insurance.  Laurie Yakubik with Farmer's Insurance has provided the following information about the importance of having renter's insurance.
HOW RENTERS INSURANCE HELPS COVER YOUR VALUABLES
Imagine a moment you've just returned home from a long day at work to find there's been a fire. Everything you owned has been destroyed: your flat-screen TV, computer, furniture, books, game consoles, CDs, jewelry, collectibles and clothing. Where will you stay until your home is renovated? Who will pay to replace all your belongings? Not your landlord.
A Farmers renters policy can be the answer. It provides coverage to help you to replace your lost or damage items. If you suffer a covered loss, we'll reimburse you for your lost or damaged items. And if the loss makes your home uninhabitable, we'll also pay for the additional living costs for hotel, meals and related expenses.
Renters policies are very affordable, generally ranging from $12-$20 each month. For less then a dollar a day, you can have valuable insurance coverage!
BENEFITS
Personal property coverage
Personal liability coverage
Additional living expenses
OPTIONAL COVERAGES
Personal articles floater
Jewelry, furs, fine arts
For more information on renters insurance, feel free to give Laurie Yakubik a call at 702-456-8119 or visit her website at http://www.farmersagent.com/lyakubik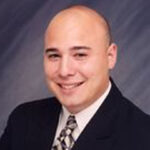 Tony Sena is broker/owner of Shelter Realty in Las Vegas Nevada. For more than a decade Tony and his partners have provided residential real estate and property management services to sellers, buyers, investors, and property owners in the Las Vegas Valley. A Las Vegas native and former police officer for the City of Henderson, Tony brings to the table a unique local perspective that continues to serve his clients well.