The Worst Experience with Country Wide
When I get phone calls from sellers inquiring about selling their Las Vegas home as a short sale, the first question I ask, "Is your lender Country Wide?"  As I wait for their answer, I am quietly hoping it is not; any Las Vegas real estate agent knows why I am hoping it is not Country Wide.  So for those of you who are not Las Vegas real estate agents, let me explain.
Country Wide is the largest Lender in the United States so it would be an under statement to say they are inundated with foreclosures and short sales.  But that doesn't concern me, what concerns me is representing my client. So after I meet with my client, I have them complete a financial packet which I know Country Wide will be requesting.
As soon as it is completed, I send it over to Country Wide and call them every other day hoping to get my client's file assigned. Instead, I get your file probably won't be looked at for at least 30 days at which time it will be assigned to an asset manager and then you will receive a phone call (although they say 30 days, it's more like 45 to 60 days).
Once you are assigned to an asset manager, good luck getting a hold of them. Don't bother trying to leave a message as their voice mail is usually full!. When you do get lucky and finally get a hold of them, they usually don't have any answers. So needless to say, my experiences with Country Wide have not been the most enjoyable.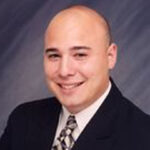 Tony Sena is broker/owner of Shelter Realty in Las Vegas Nevada. For more than a decade Tony and his partners have provided residential real estate and property management services to sellers, buyers, investors, and property owners in the Las Vegas Valley. A Las Vegas native and former police officer for the City of Henderson, Tony brings to the table a unique local perspective that continues to serve his clients well.