Three Simple Steps To Rent Your Las Vegas Investment Property Quickly
The real estate rental market in Las Vegas is competitive and also very lucrative. As a real estate investor, you'll want to make sure you take some simple steps to make sure your rental property is the home that prospective tenants choose. Here are some simple tips to make sure your Las Vegas Investment property rents quickly.
Competitive Price
The monthly rent price is your first step in getting prospective tenants through the door of your Las Vegas investment property. Setting your price is pretty simple. Ask your property manager to run a competitive rental analysis of the other rental properties in your neighborhood.
They can tell you what's a good price for your Las Vegas rental property. A good rental price will make sure you get interest from prospective tenants, but getting them in the door is only half the battle.
The next two steps will make sure your home is the home that quality tenants choose over the competition.
Flooring, Paint, and Window Coverings
Homes with new paint and clean carpets are always going to rent faster than those without. As a rental property owner, just accept the cost of replacing carpets and painting after tenants move out as a cost of doing business. People may live in places with dirty carpets and walls, but they usually won't choose to move into one.
Also, many of the tenants I meet with actually prefer tile and hard wood floors to carpet. So installing some pergo or tile is a good way for a property owner to avoid having to replace carpets every few years.
Another simple way to make your place stand out from the competition is to put nicer blinds up on your windows. You don't have to put plantation shutters on all the windows in your rental property, but some low cost faux wood blinds with thick slats look a hundred times better than the cheap aluminum ones. Take a look at the bigger picture and spend the money to get a tenant in and paying rent as quickly as possible.
CLEAN!
I am shocked how many rental properties I show that are filthy. You obviously won't be able to clean your rental property every day, but a good cleaning after a tenant vacates and every two weeks that your property is vacant will help to insure that your property won't stay vacant for two months.
Rental Properties in Las Vegas take anywhere from a few days to a few months to rent. Taking these simple steps will keep your Las Vegas rental property ahead of the competition.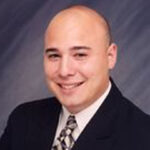 Tony Sena is broker/owner of Shelter Realty in Las Vegas Nevada. For more than a decade Tony and his partners have provided residential real estate and property management services to sellers, buyers, investors, and property owners in the Las Vegas Valley. A Las Vegas native and former police officer for the City of Henderson, Tony brings to the table a unique local perspective that continues to serve his clients well.