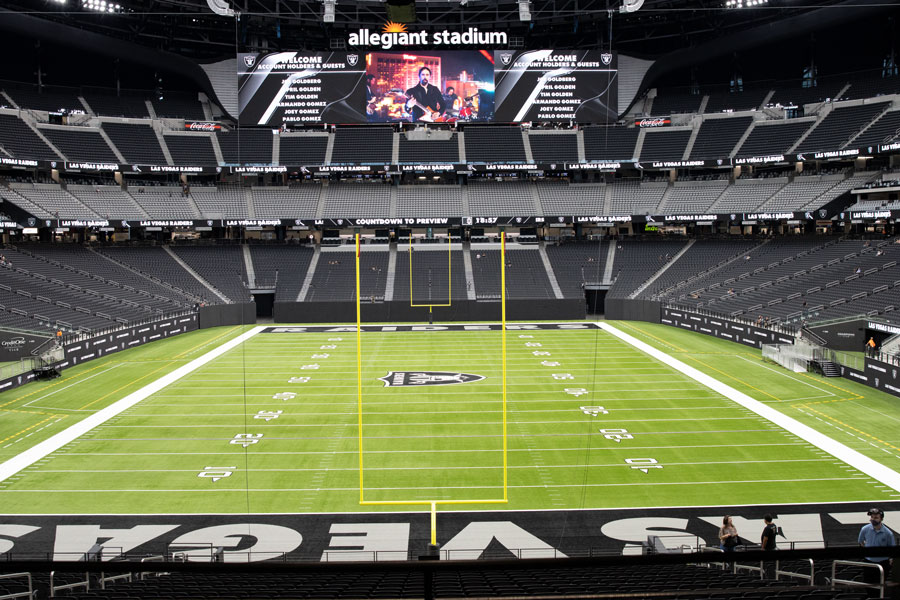 Allegiant Stadium Due to Get New Neighboring Hotel on Las Vegas Boulevard
LAS VEGAS, NV – The home of the NFL's Las Vegas Raiders, Allegiant Stadium, is due to receive a new neighbor on Las Vegas Boulevard in the form of a new hotel in order to give the hundreds of thousands of individuals who travel to Southern Nevada per year to watch the pro football team's games a nearer place to stay.
In 2021 over 1 million sporting fans flocked to Allegiant Stadium, and out of that impressive number, approximately 500,000 of them were visitors from out-of-state. Therefore, after proving to be such a draw as the nation emerges from the COVID-19 pandemic, real estate firm New Angle Development got the bright idea to propose the development of a new hotel right next to Allegiant to give visitors the opportunity to stay as close as possible to the Raiders' home base.
The currently unnamed project, whose plans have already been submitted to Clark County officials, will take the form of a $275 million, 19-story, 340-room establishment that will be loaded with the high-quality amenities that would be expected of any hotel located on the famed Las Vegas Strip, including a restaurant, spa, pool bar, rooftop bar, ballroom and meeting space.
Clark County Commissioners are scheduled to review the project plans on October 4, 2022; if approval is granted, New Angle Development has stated they expect the project's groundbreaking to take place in early 2024.
Approval for the project is expected to be granted provided there are no unexpected hurdles, as Clark County's Comprehensive Planning Department has been quoted as saying that the site chosen by the developer for this hotel would be "ideal" for a hotel, given the high number of tourists that are drawn to Las Vegas each year for Raiders games and other events at Allegiant Stadium.
Shelter Realty is a Real Estate and Property Management Company specializing in the areas of Henderson, Las Vegas and North Las Vegas, NV. Feel free to give us a call at 702.376.7379 so we can answer any questions you may have.