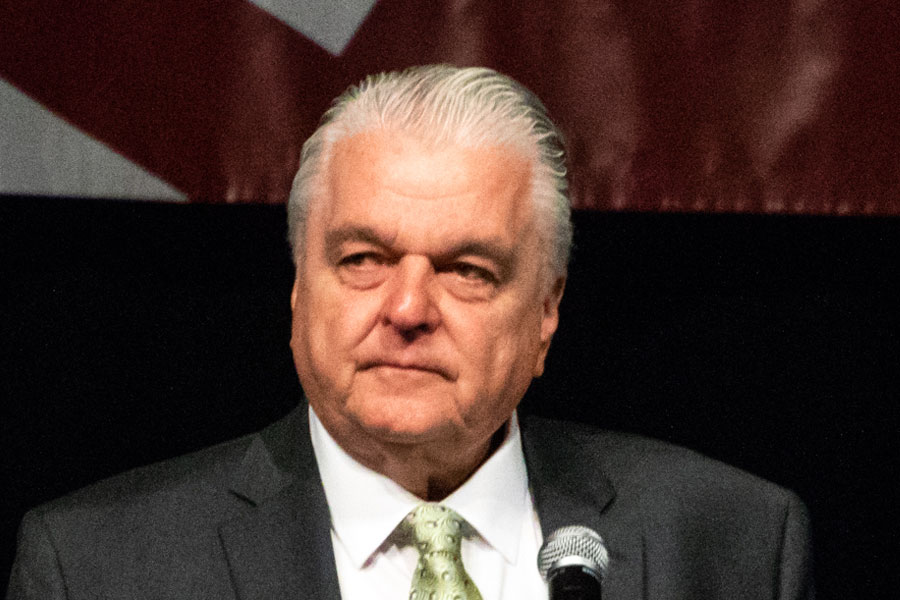 Nevada Governor Steve Sisolak Extending "Statewide Pause" – Reinstating Eviction Moratorium through End of March
LAS VEGAS, NV – Nevada Governor Steve Sisolak, citing recent massive spikes in the COVID-19 pandemic, announced Sunday that he would be extending a "statewide pause" that he implemented in November in an effort to help curb the spread of the virus. In addition – and perhaps more controversially – he will also be reinstating a previously-expired residential eviction moratorium, which will bar most evictions in Nevada throughout the end of March 2021.
Sisolak originally clamped down on activities that could potentially spread COVID-19 in a November 22 mandate – originally set to end Tuesday, but now extended to January 15 – that included a cap on the number of patrons allowed at public businesses such as gyms, restaurants, bars, casinos, and bowling alleys.
In addition, mask rules were tightened and previous public gathering limits of 250 people were cut by either 50 or 25 percent capacity – whichever results in a lower number – and private gatherings at 10 people from a maximum of two households.
Perhaps an even bigger announcement on the part of Sisolak was the fact that he will be reinstating his original eviction moratorium that previously expired on October 15. The moratorium, which goes into effect at 12:01 a.m. on Tuesday, December 15, will ban all residential evictions that are based on a tenant's inability to pay their rent and will last until March 31, 2021.
Tenants may still be evicted for other reasons, such as breaking the law, proving to be a threat to their neighbors, damaging the property, and other related reasons.
Sisolak's new eviction moratorium is set to address a nationwide moratorium issued by President Donald Trump through the Centers for Disease Control and Prevention (CDC) that is set to expire on December 31, in addition to looming deadlines after which federal assistance funds will no longer be available.
Sisolak noted on Sunday that he knows these new measures will produce hardship for many people – in particular landlords – but given the dramatically-rising numbers of COVID-19 hospitalizations in Nevada and a lack of economic assistance from the Federal government, he felt he had no choice.
"I know the mitigation restrictions in place under the current 'pause' are devastating to many Nevadans who just want to go back to 'normal,' who are worried about their jobs, their businesses, keeping their homes and getting their kids back to school," he said. "But as I've said for nine months now, we must do what we can to protect the health and safety of the public. That remains more important than ever as we experience these record numbers."
Since the pandemic hit in March, Nevada – and the tourism-driven Las Vegas in particular – has experienced massive unemployment numbers and widespread economic damage as shutdown measures closed businesses and entertainment venues.
On Sunday, Sisolak – who has received backlash on his handling of the pandemic – stated that if the measures he is implementing this week do not curb the spread of COVID-19, even more stringent restrictions may take place.
Shelter Realty is a Real Estate and Property Management Company specializing in the areas of Henderson, Las Vegas and North Las Vegas, NV. Feel free to give us a call at 702.376.7379 so we can answer any questions you may have.