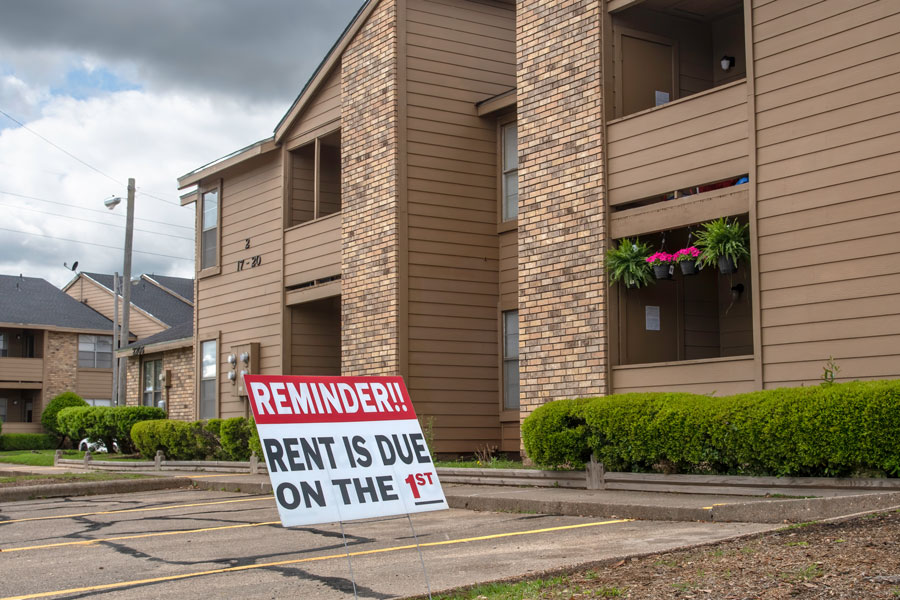 While Millions of Struggling Renters Rely on Eviction Moratoriums, Landlords Reaching the Financial Breaking Point
LAS VEGAS, NV – According to a recent CNN article, the extension of the federal eviction moratorium through the end of March 2021 was a desperately-needed lifeline for countless people struggling with financial hardship due to the ongoing COVID-19 pandemic. In addition, President Joe Biden is attempting to pass a bill that would extend that eviction moratorium even further; if his proposed relief legislation passes in its current form, that eviction ban would be extended to Sept. 30, 2021.
While this is helpful to renters who have lost their jobs – or had their income severely curtailed – by COVID, to countless landlords, the continued eviction ban extensions have been a living hell, as for these programs to work they alone must bear the financial hardship – in the form of unpaid rent – on their very backs, according to Bob Pinnegar, president and CEO of the National Apartment Association.
"It's important to recognize that, after 10 months of severe economic distress, job loss, and decline in rent collections, everyone is hurting," he said, adding that landlords are "saddled with the financial burden of providing housing to America's 40 million renters without sufficient resources to do so, and they leave residents to accrue even more debt."
The original federal eviction moratorium was due to expire at the end of December, but was given an extra month as part of the second COVID relief package; upon taking office in January, President Biden signed an executive order extending it to the end of March.
Ultimately, Pinnegar said that everyone wants the same thing – for people to be able to stay in their residences. However, he argues, eviction moratoriums are not the way to achieve that since they do not shield renters from back rent that is accrued over the course of the ban; once the ban ends, the renter will owe large amounts of back rent that they will likely never be able to fully repay.
In the meantime, landlords – especially small mom-and-pop operations without any financial backing whatsoever – are being forced to house their tenants without the benefit of monthly income, which is stretching some of them beyond the breaking point, Pinnegar said.
"They just kick the can down the road, jeopardizing housing supply, quality of the housing stock and affordability on the other side of this crisis," he said. "Without rent, owners can't afford maintenance or capital improvements necessary to preserve the units. If owners cannot pay these, they risk their ability to provide safe housing for residents altogether."
In addition, some landlords are not able to meet their mortgage payments, putting many of them into risk of foreclosure.
Pinnegar is currently calling for large-scale rental assistance from the federal government to help all involved parties get by during the ongoing eviction ban; President Biden's proposed COVID relief bill currently calls for $30 billion in rental assistance on top of the $25 billion in aid approved in the most recent $900 billion stimulus package passed in December.
Shelter Realty is a Real Estate and Property Management Company specializing in the areas of Henderson, Las Vegas and North Las Vegas, NV. Feel free to give us a call at 702.376.7379 so we can answer any questions you may have.