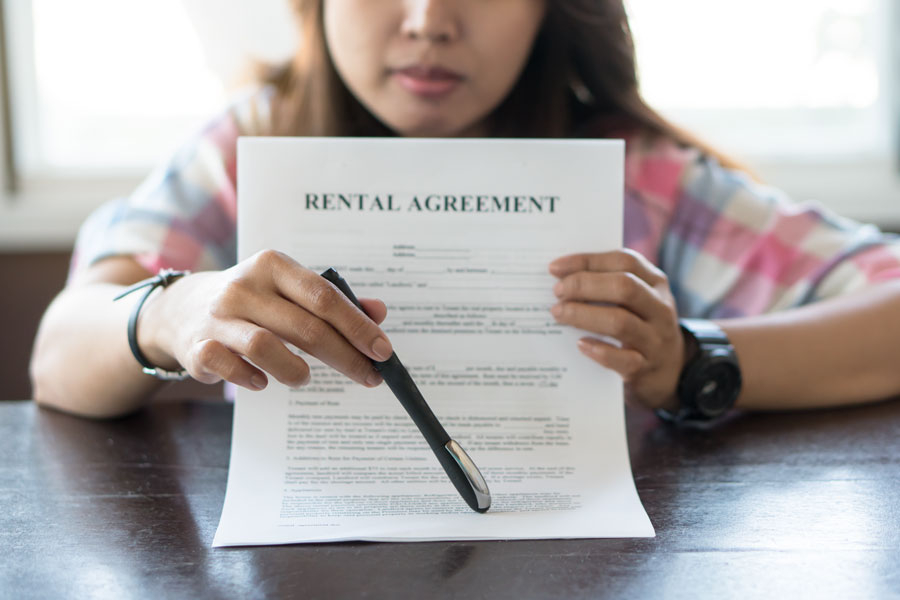 How Small Landlords Are Hurt by Eviction Moratoriums
LAS VEGAS, NV – Time Magazine recently did an article on how Eviction Moratoriums – much like the one issued by Nevada Governor Steve Sisolak during the ongoing COVID-19 pandemic – can be especially harmful to small, "mom and pop" landlords who may own only one or two small rental properties.
With a shutdown mandated by Governor Sisolak on all businesses deemed to be "non-essential" putting many people temporarily out of work, the majority of Nevada residents were facing evictions or foreclosures amid extreme financial hardship. However, the Governor's moratorium disallowed lockouts, notices to quit or pay, or eviction filings while the state of emergency was in effect. The moratorium also waived all late fees throughout the emergency period.
The moratorium was originally due to end June 30, and landlords were lining up to begin eviction proceedings for a slew of delinquent tenants. However, late last week Sisolak extended that moratorium for specific circumstances. But in the meantime, the landlords of those properties – many of whom have not been receiving income since March – are struggling themselves, and the smaller the landlord, the more difficult the struggle.
A good example of how especially difficult moratoriums can be for small landlords can be summed up in the story of Greta Arceneaux, as chronicled in the above-linked Time article. Arceneaux was a divorcee with two children facing grim financial prospects in 1960's Los Angeles when she got a loan, demolished her own home, and built a five-unit rental complex upon the land. The gambit worked – she had developed a steady income that lifted her and her family out of poverty and into the middle-class for many years… until COVID-19 hit, that is.
While the Nevada moratorium has proved to be a hardship for many landlords state-wide – especially in light of its recent extension – Los Angeles' has been even more restrictive to property owners, with tenants being allowed up to 12 months to repay their back rent – without any late fees attached – from the end of the city's emergency declaration. For some, like Arceneaux, this is an insurmountable obstacle thrown in her path during an already difficult period. She has reportedly been saddled with $15,000 in unpaid rent, in addition to having to maintain the apartment complex with money right out of her own pocket. In addition, she is also bound by new state building codes that require earthquake prevention reinforcement in her building, a decree that stands to set her back $60,000 or more. At this point, her retirement is being threatened.
While she feels for her tenants who have lost jobs and are facing economic crises themselves, Arceneaux is also struck by the unfairness of her situation. While it is unfortunate that her tenants may be facing hardships, why is she being forced to shoulder their misfortunes in addition to her own? And on top of that, the number of people looking to move into an apartment during a pandemic is low; while a large complex can get by with a few vacancies here and there, it's a far more difficult prospect for a small-time landlord with only four or five units.
This is an issue that is currently plaguing a great many Americans in light of the COVID-19 pandemic, as many cities and states have passed similar moratoriums. According to the 2015 American Housing Survey, roughly half of the rental market in the U.S. is run by large companies; the remainder are run by individuals and normally consist of homes and small complexes, like the type owned by Arceneaux. But while large companies often can benefit from funding provided by the CARES Act, smaller landlords typically cannot.
Many city and state governments are encouraging landlords to work out payment plans with their delinquent tenants, but for many who have invested their life savings into their properties and are losing money each and every month they are denied rent, such an arrangement can certainly seem unfair. If governments force this burden upon property owners, they should be prepared to assist them financially.
Shelter Realty is a Real Estate and Property Management Company specializing in the areas of Henderson, Las Vegas and North Las Vegas, NV. Feel free to give us a call at 702.376.7379 so we can answer any questions you may have.