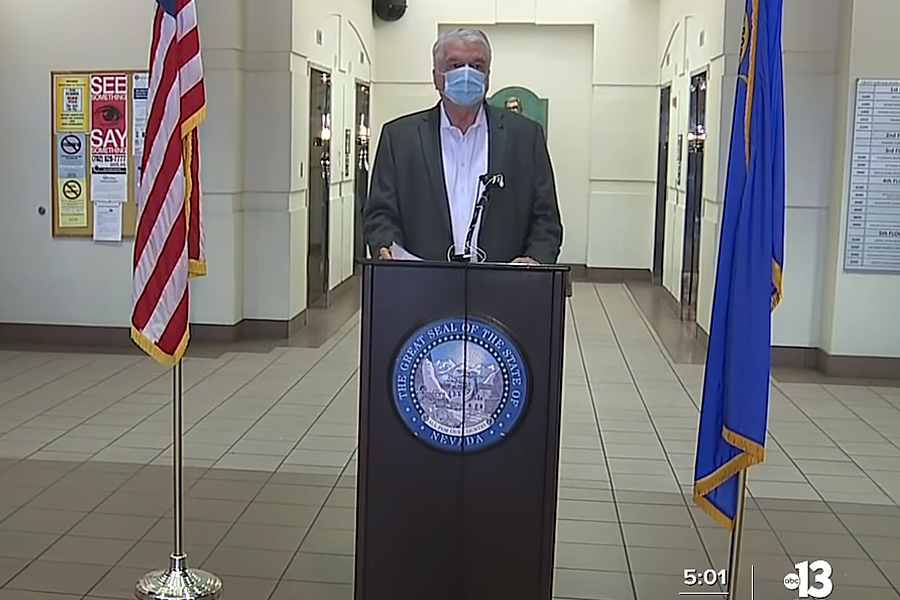 Governor Steve Sisolak Extends Nevada Residential Eviction Moratorium by 45 Days
LAS VEGAS, NV – On the eve of the Sept. 1 deadline of the residential eviction moratorium originally put into place as a response to the rampant unemployment and financial crisis gripping the state of Nevada, Governor Steve Sisolak on Monday extended the moratorium for an additional 45 days, according to recent reports.
Sisolak, at a news conference held Monday, indicated that he was extending the protections for those who are having difficulty making their rent or mortgage payments due to COVID-19-related financial issues. The reasoning behind his decision, Sisolak said, was to allow additional time for local municipalities to disperse rental assistance funds, allow the state to make headway into its backlog of unemployment claims, and to give a proposed mediation program for landlords and tenants approved by the Legislature in August time to be fully developed and carried out.
"We will allow more time for these programs to be fully implemented and give assistance to those who need it most during this difficult time," Sisolak said, while noting that "we can't keep continuing this moratorium forever."
Sisolak stated at the conference that an additional $10 million in CARES Act money would be put towards the state's rental assistance program that eligible renters could apply for; the funds, if approved, will to be paid directly to landlords.
If the moratorium was allowed to lapse, approximately 249,700 Clark County residents could have faced eviction proceedings. Originally, the moratorium was put into place by Sisolak on March 29 amid the economic collapse brought about by the COVID-19 pandemic; Sisolak issued a decree in June, stating that the moratorium was to be lifted and residential evictions allowed again as of Sept 1.
Nevada's leading real estate association, Nevada REALTORS, issued a statement stating their opposition to Sisolak's 45-day extension, saying that they sympathized with people who had lost their income due to the pandemic but that the extension will cause tremendous hardship for property owners throughout the state.
"On behalf of Nevada REALTORS and our more than 18,000 members throughout the state, we are very disappointed in Gov. Sisolak's decision," they wrote in the statement. "Many of them will now have no recourse or way to cover their own expenses."
Shelter Realty is a Real Estate and Property Management Company specializing in the areas of Henderson, Las Vegas and North Las Vegas, NV. Feel free to give us a call at 702.376.7379 so we can answer any questions you may have.