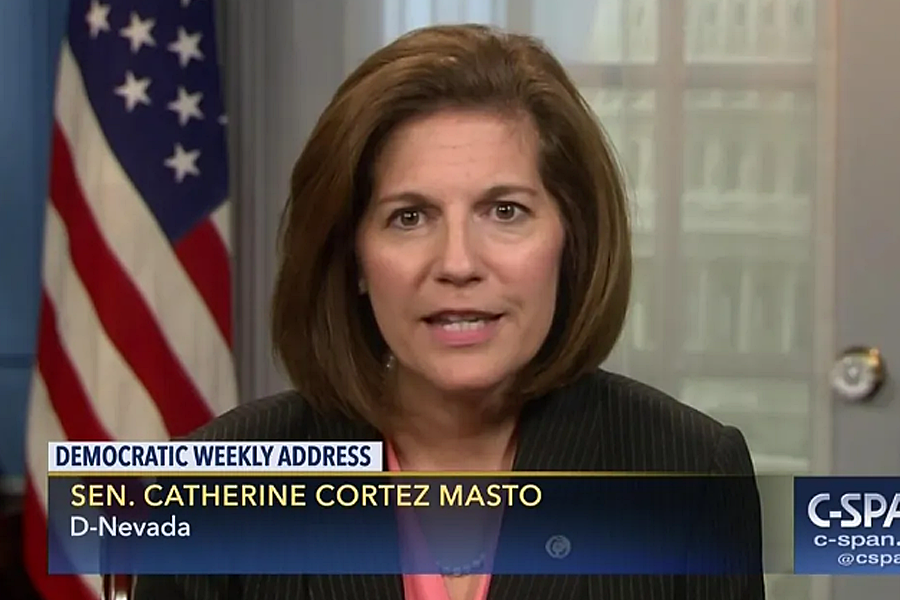 State Senator Cortez Masto Announces Housing Assistance Available for Nevada Residents Affected by Pandemic
LAS VEGAS, NV- The COVID-19 pandemic has touched all Nevadans particularly hard resulting economic hardship in one form or another for the vast majority of residents. With Governor Steve Sisolak's moratorium against residential evictions due to end in September, many people are scrambling to secure funds to stay in their homes as landlords dealing with unfortunate tenants unable to meet their rent are about to be forced into making a very difficult decision.
In order to provide a measure of relief for many involved in the current financial crisis, State Senator Catherine Cortez Masto recently announced that help is available for Nevada residents in the form of $30 million in CARES Act funding allocated by Governor Sisolak to residential rental assistance and an additional $20 million towards commercial rental assistance.
The CARES Act funding, an addition to several other forms of assistance – both via the government and select not-for-profits – is available to Nevada residents who are experiencing financial insolvency due to the ongoing COVID-19 pandemic, be it a loss of employment or major reduction in income due to a decrease in work.
Among the various programs and organizations that can help Nevada residents make up their rent deficits is the Nevada Housing Division's CARES Housing Assistance Program, which not only offers funding to people unable to make their rental or mortgage payments, but also to landlords and property owners who are currently not receiving payments from tenants due to COVID-19.
In addition, up to three months of rental assistance can be provided to qualified city residents by the City of Las Vegas Housing Assistance Program, payable directly to the landlord; the city of North Las Vegas is offering both short-term and long-term rental assistance to lower-income households to eligible individuals and families; and various charities in Northern Nevada are offering housing assistance, including Catholic Charities, the Nevada Rural Housing Authority and the Reno Housing Authority.
Finally, the Legal Aid of Southern Nevada is offering an online FAQ that residents can consult to find out how the end of the residential moratorium will affect them, as well as information about further housing assistance that are out there that they may be able to utilize.
Shelter Realty is a Real Estate and Property Management Company specializing in the areas of Henderson, Las Vegas and North Las Vegas, NV. Feel free to give us a call at 702.376.7379 so we can answer any questions you may have.