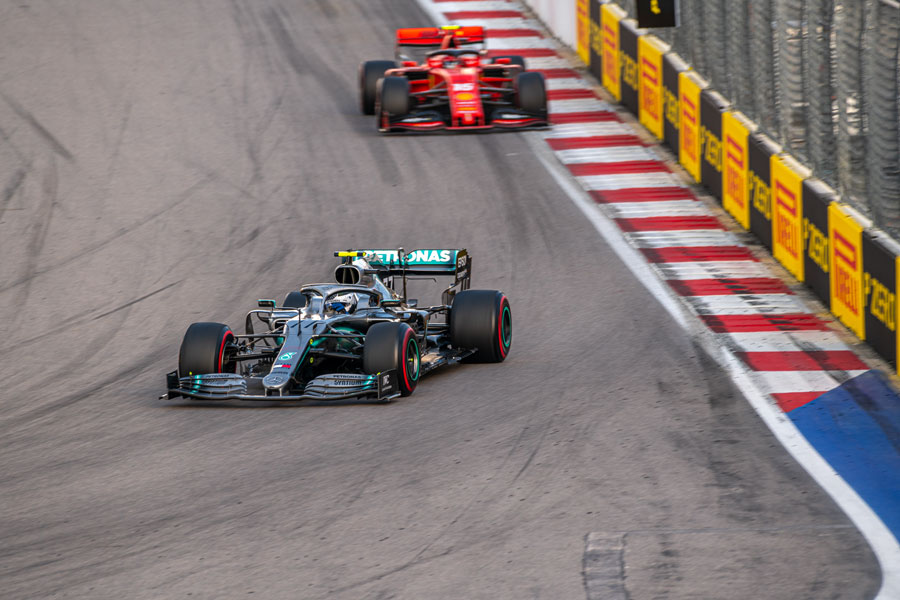 Upcoming Formula 1 Race Leaves Clark County Short-Term Rental Landlords "Extremely Frustrated"
LAS VEGAS, NV – The impending Formula 1 race in Las Vegas will represent an enormous opportunity to draw in record-breaking crowds of tourists to attend the iconic event, and obviously those tourists will need places to stay while in town. However, local homeowners are fuming over what they perceive as a missed financial opportunity due to the fact that short-term rentals currently remain illegal in Clark County, depriving them of the chance to rent out their properties for a tidy profit. 
Local homeowner Tina Turnbull was hoping to rent her home to out-of-town visitors during the Formula 1 event, but currently finds herself forced to turn people away due to the current situation regarding short-term rental laws in Clark County.
Everyone else is excited and I'm just kind of like, feel like huge opportunities are being missed for me," she said. "I've already turned down multiple booking requests. I just have to explain to them that because of the local laws, I can't rent the house for less than 30 days." 
After approving a short-term rental ordinance in June 2022, Clark County had started an application process for short term rentals in September 2022. The 1,300 applications they subsequently received were placed in a random number generator, which assigned a number to applicants to determine the order in which they would be considered for a license. However, after homeowners submitted paperwork this past August during the next phase of the process, they have been left waiting for answers that so far have not come. 
Turnbull Is among those homeowners who say they have been left dangling.
Louis Koorndyk, co-founder of the Greater Las Vegas Short-Term Rental Association (GLVSTRA), said that his members have grown upset over their inability to tap in to the expected $1 billion local economic boost that the Formula 1 race is expected to generate when it takes place on Sunday, November 19. 
All the hosts or potential hosts out there are finding this extremely frustrating. The buzz in the community is really, why is it taking so long? When are these licensing dices going to start to be issued?" he said. "They want to be a part of this because the host community contributes to everything. They contribute economically. They help. They don't take away from the hotels and casinos, they add." 
In response to reporting on this situation, Clark County issued the following statement: 
At this time, we are in the process of reviewing the applications for completeness and eligibility. This process is necessarily time-consuming to ensure that the large volume of applications are evaluated in a consistent and fair manner. Applications that are incomplete or ineligible will be issued denials," the statement read. "After this portion of the application review process is completed, Clark County Business License will identify applicants that may move on to safety inspections based on the order of priority established by the Random Number Generator selection process." 
Shelter Realty is a Real Estate and Property Management Company specializing in the areas of Henderson, Las Vegas and North Las Vegas, NV. Feel free to give us a call at 702.376.7379 so we can answer any questions you may have.