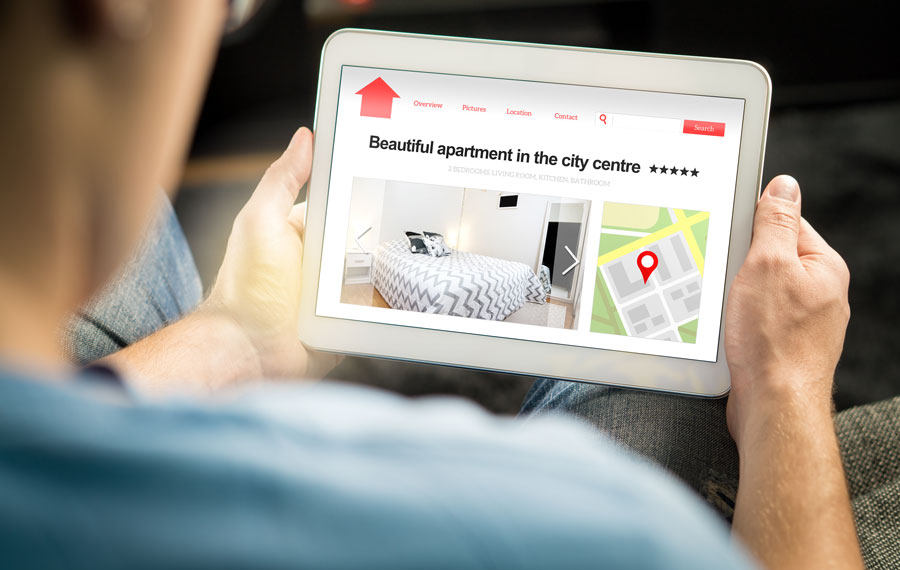 Clark County Passes New Ordinance Addressing Short-Term Rentals; "Stricter Than Required By State Law"
LAS VEGAS, NV – Commissioners in unincorporated Clark County approved an ordinance on Tuesday to regulate short-term rentals, officially legalizing an industry in the region that includes services such as Airbnb and Vrbo that operate online marketplaces for lodging, primarily homestays for vacation rentals and tourism activities.
The ordinance comes as a great many neighborhoods across the country have issued previous complaints regarding short-term rental customers disturbing their neighbors with noise and wild partying, which has been a long-standing complaint in regards to the service.
Previously, short-term rentals were not legal in Clark County; however, in 2021, Assembly Bill 363 was voted into law, and decreed that as of July 1, 2022, it would be legal for companies such as Airbnb and VRBO to operate within the county. Furthermore, the county was also tasked with regulating the new industry, and lawmakers had been working ever since – based on public feedback – to craft an ordinance for that purpose.
Clark County commissioners on Tuesday discussed numerous new regulations that would govern the industry within its borders, including occupancy limits, minimum stays, distance separation, and the responsibilities rental operators.
The short-term rental ordinance (full report can be read here) passed Tuesday includes the following provisions:
Not more than 1% of housing in the county can operate as short-term rentals
No more than one license per person
Maximum occupancy of two people per bedroom or 10 people per unit
Bookings must be a minimum of two nights
Minimum two-night stay for every reservation
Not within 1,000 feet of an existing short-term rental
Not within 2,500 feet of a resort hotel (state-mandated)
Hosts must allow the County to inspect the residential units without advance notice
Allow misdemeanor citations for violations of this ordinance, thus opening the possibility of criminal liability for issues as minor as the placement of trash
A 24-hour telephone hotline will be made available to local residents to report any issues relating to short-term rentals in their neighborhood; those operating the rentals will be required to have personnel in their employ that will be able to respond to and address reported issues within a 30-minute time span.
John Choi, Airbnb's Head of US West Public Policy, issued a statement on the news of the new ordinance, criticizing Clark County for what he called passing rules that are "stricter than what is required by state law."
"From the start, Hosts on Airbnb have offered to work with Clark County Commissioners on rules that allow regular people to share their homes to earn extra income and to support the region's tourism economy, both of these are needed now more than ever as residents continue to navigate economic headwinds," he said. "Today Clark County commissioners passed new rules that are stricter than what is required by state law and will take money out of the pockets of Nevada residents and the local tourism economy."
"Short-term rentals have been a lifeline for residents who rely on the income to make ends meet and for travelers looking for safe, comfortable accommodations that offer more space and control over their environment," Choi continued. "Now is the time for the tourism sector to work together to bolster Clark County's economy and hospitality industry."
Shelter Realty is a Real Estate and Property Management Company specializing in the areas of Henderson, Las Vegas and North Las Vegas, NV. Feel free to give us a call at 702.376.7379 so we can answer any questions you may have.