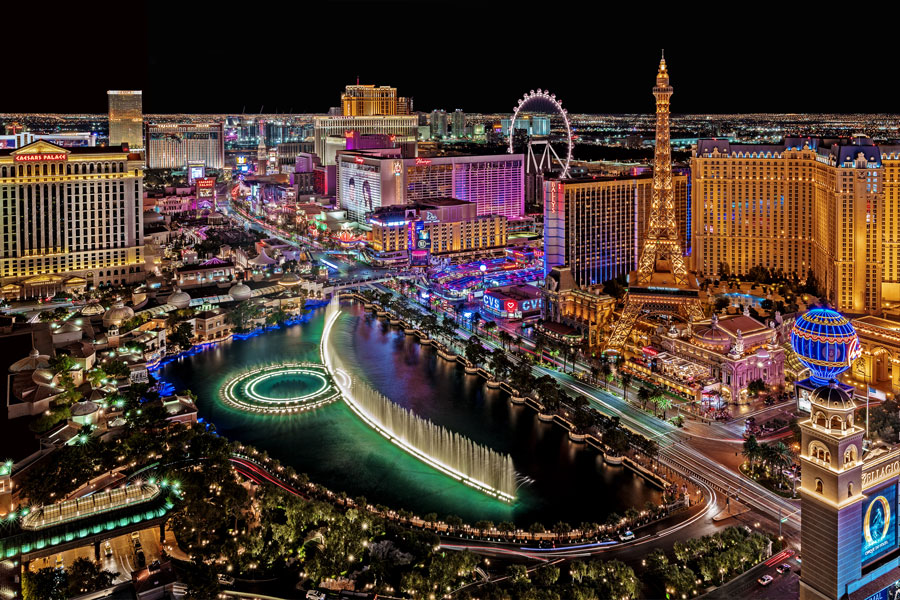 Developer to Begin Adding New Individual Retail Locations Along Las Vegas Strip
LAS VEGAS, NV – While commonplace in many other cities, visitors to the famed Las Vegas Strip will take note of the general lack of individual, freestanding retail storefronts lining the four-mile stretch of roadway; instead, the majority of stores are located either within casino hotels or enclosed malls.
However, one New York-based developer is looking to change that via two street-facing retail projects, with one recently opened and another currently under construction.
Developer Eli Gindi – whose family founded and owns the Century 21 retail chain – is behind the under-construction "door on the street" retail property dubbed BLVD located at 3743 South Las Vegas Boulevard. Upon completion, this property will utilize 300,000-square-feet of space to deliver two stories of street-facing retail space, with a 100,000-square-foot rooftop overlooking the Strip offering dining and "hang out" area options for patrons.
Meanwhile, Project 63 at Harmon Avenue and Las Vegas Boulevard is already open for business, offering up 186,000-square-feet of street-facing retail space right next to the upscale The Shops at Crystals, an enclosed mall owned by the Simon Property Group.
The move to developing street-facing retail on the Strip shows how the area has evolved over the years, with a major sporting component being added to its impressive gambling and entertainment options. With new venues opening nearby – such as the Golden Knights hockey team's T-Mobile Arena and the NFL Raiders' Allegiant Stadium – more and more sports fans are being lured to Las Vegas and, subsequently, the stores nearby their favorite team's events that they came there to see.
Additional sporting attractions – including an upcoming stadium for the Oakland Athletics baseball team, as well as the city hosting a Formula 1 race in November – should prove to continue to draw fans to the Las Vegas, resulting in even further retail expansion in and around the Strip.
Shelter Realty is a Real Estate and Property Management Company specializing in the areas of Henderson, Las Vegas and North Las Vegas, NV. Feel free to give us a call at 702.376.7379 so we can answer any questions you may have.