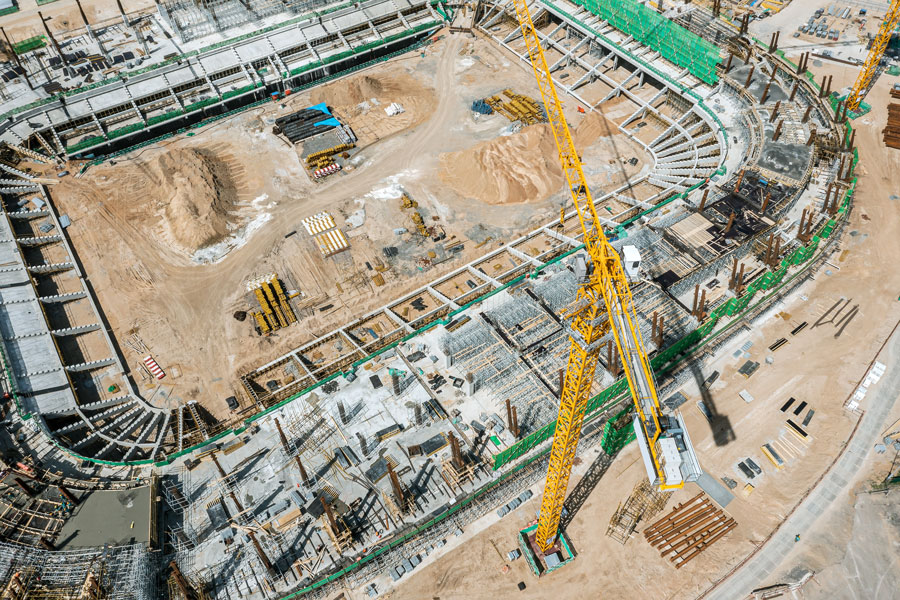 Athletics Hire Allegiant Stadium Joint Construction Firms to Build Las Vegas Baseball Ballpark
LAS VEGAS, NV – The Athletics' ownership has hired the pair of industry-leading construction firms responsible for building Allegiant Stadium to build the Major League Baseball (MLB) team's proposed new $1.5 billion ballpark on the Las Vegas Strip.
 The A's announced this week that the Mortenson | McCarthy Joint Venture will be responsible for handling all construction-related duties on the upcoming stadium, including estimates prior to the start of construction, scheduling and logistics planning, bidding, coordinating and managing labor, as well as engaging with the community. 
According to a statement released by A's President Dave Kaval, the decision to go with this joint development team –  who are considered standouts in their field – was an easy one based on their previous efforts, particularly with the work they did on bringing Allegiant Stadium to life for the Las Vegas Raiders. 
Mortenson | McCarthy brings an exceptional level of expertise and experience to our project," he said. "Their focus on innovation, safety and efficiency makes them the best in their field." 
Despite the announcement, hiring of Mortenson | McCarthy still must be approved by the Las Vegas Stadium Authority before the deal can go down, although that is considered merely a formality. 
The new home of the Athletics – who are joining the Raiders in moving from their former hometown of Oakland, California – will be on a nine-acre plot of land situated on the 35-acre site of the Tropicana, located at Las Vegas Boulevard and Tropicana Avenue. Currently, the plan is to demolish the Tropicana to make way for the A's stadium and to build a new 1,500-room hotel and casino on the remaining acreage.
The A's home stadium – a project expected to cost a total of $1.5 billion – is slated to take the form of a 35,000-seat retractable roof stadium. $380 million in public funds have been earmarked for the A's new stadium, and the project in its current form could potentially also receive up to $180 million in transferable tax credits as well. 
Shelter Realty is a Real Estate and Property Management Company specializing in the areas of Henderson, Las Vegas and North Las Vegas, NV. Feel free to give us a call at 702.376.7379 so we can answer any questions you may have.