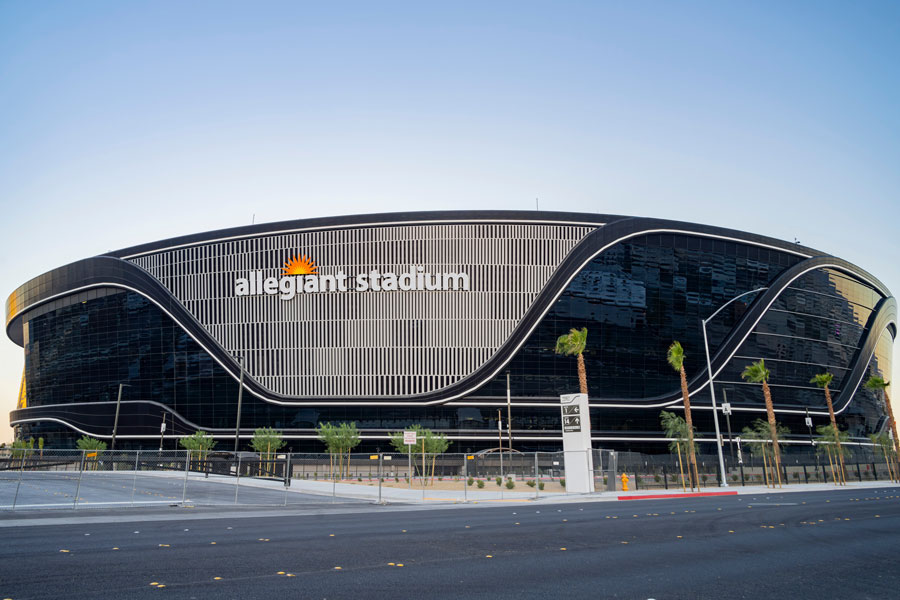 Las Vegas Raiders Purchase Property Across Street from Allegiant Stadium for Over $16 Million
LAS VEGAS, NV – Although the reasoning and purpose for doing so as of press time is still unclear, the Las Vegas Raiders ownership have purchased a vacant property located directly across the street from their home – Allegiant Stadium – for $16.56 million, with records indicating that the sale officially closed earlier in September.
The 2.7 acre property – which had previously been slated to be used to build a hotel, although those plans were later scrapped – is located on Polaris Avenue just west of the stadium, and media inquiries as to the Raiders' plans for the land were not responded to.
The sale – aside from driving speculation as to what the Raiders intend to do with the property – is serving to illustrate just how much property values have soared in Las Vegas recently, especially when it comes to the heart of its downtown area. Case in point: the property that the Raiders paid over $16 million for in September 2021 is made up of two parcels that had previously sold at different points in recent history for a combined total of $7.8 million.
When asked by local media, Clark County Commissioner Michael Naft noted that the Raiders may have made the purchase in order to beef up Allegiant Stadium's parking options for attendees.
"They're always looking at options for closer and on-site parking," speculated Naft.
If that is the case, it wouldn't be the first time the Raiders have splashed out for property near the stadium in order to construct parking; in 2019, while the 65,000-seat stadium was still in development, the team spent over $28 million to buy a 17.3 acre plot of land located about one mile away in order to build a parking facility with approximately 2,700 spots.
Currently, Allegiant Stadium has over 35,000 parking spaces situated within one mile of the venue; the property purchased by the Raiders earlier this month already has a small, exclusive lot that attendees can park in for $100 per event.
Shelter Realty is a Real Estate and Property Management Company specializing in the areas of Henderson, Las Vegas and North Las Vegas, NV. Feel free to give us a call at 702.376.7379 so we can answer any questions you may have.