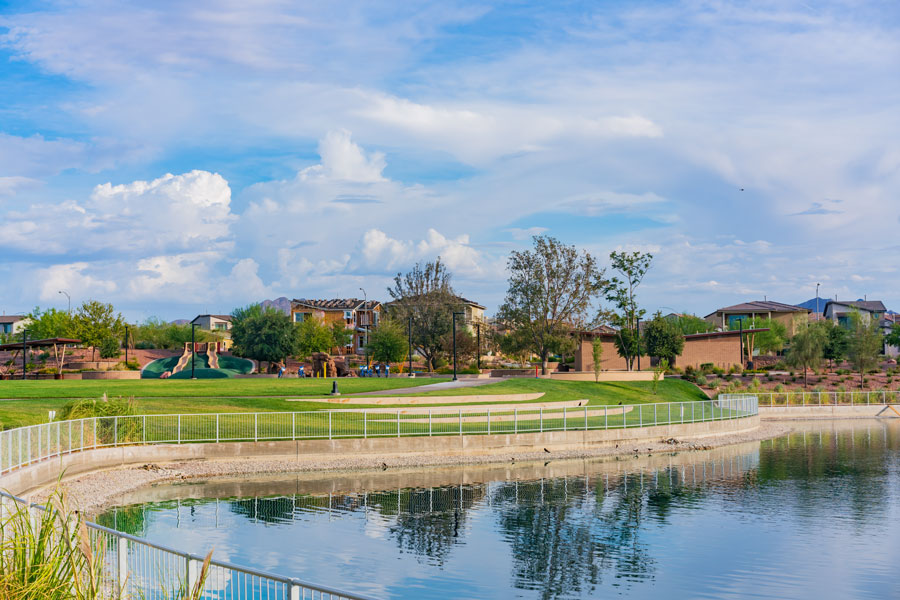 West Henderson is a "Hot" and "Up and Coming" Area, According to Real Estate Experts
LAS VEGAS, NV – At a recent meeting of NAIOP Southern Nevada's Henderson Commercial Real Estate panel, a great deal of talk was dedicated to what many of its members were referring to as an "up and coming area" in terms of hot real estate: West Henderson, which many of the meeting's attendees were saying is currently "the place to be" in terms of the region's housing market.
Panelist Neil Sansone of Henderson-based Sansone Companies noted that he was born and raised in the area and said he's always felt that West Henderson had massive untapped potential that was only now just becoming realized. 
There is a lot of opportunity out there," he said. "I don't know why they called it 'Old Henderson', it was always just Henderson, so I guess it's now West Henderson because it's the last part of Henderson to develop out."
West Henderson's footprint, as per reports, is considered as running "from Las Vegas Boulevard to the west, St. Rose Parkway to the north, the master-planned communities of Seven Hills and Anthem to the east, and the Sloan Canyon National Conservation Area to the south."
Laurie Norkus, a broker with NewMarket Commercial Real Estate, said that many developers consider West Henderson to be incredibly "hot" right now, and many of her clients have been asking her about the possibility of expanding its residential development, which people are increasingly willing to pay top dollar for.
West Henderson is the place to be right now," she said. "The landlords (in West Henderson) keep asking for pricing and I will give them the average pricing for Vegas, and they're basically doubling it and they're running with it and people are paying it. So I'm kind of excited about it and hopefully it doesn't skew our comps (comparable real estate in the area) too badly, but we'll see what happens."
Currently, West Henderson has a population of approximately 332,000 people, with experts estimating that number to increase to at least 500,000 or more by 2035 as development of currently unused land continues.
Shelter Realty is a Real Estate and Property Management Company specializing in the areas of Henderson, Las Vegas and North Las Vegas, NV. Feel free to give us a call at 702.376.7379 so we can answer any questions you may have.