Home Prices Decline 29.5% in Las Vegas
Home prices in Las Vegas dropped 29.5 percent in May compared to a year ago.  This decline can be attributed to the abundant amount of foreclosures that are flooding the Las Vegas Real Estate Market.  Banks and Lenders are lowering prices to move these homes which is affecting home values all across the Las Vegas Valley.
First time home buyers, investors and those looking to buy 2nd homes are finding incredible opportunities.   A friend of mine is looking to rent a home and they forwarded me a property that was for rent and asked me to find out when it was purchased.  After doing a little research, this 3000 square foot house sold in December 2006 for $610K and just recently sold in May 2008 for $300K.  Talk about a great deal!  This one story, 3 car garage, 3000 square foot house sold for almost 50 percent less in less than 2 years.
What this means for buyers:
Excellent opportunity to find an affordable home.
More home for their money.
Banks/Lenders are paying your closing costs.
Interest Rates are still at all time lows.
Sellers are not in a very good situation right now and should avoid selling if they can and attempt to wait until home prices in the Las Vegas Valley begin to rise.  The rental market is doing very well right now and sellers should look at renting their home as a viable option before selling.  If you cannot wait and have some type of hardship, (divorce, loss of job, pay cut, etc…) you could always look into selling your Las Vegas home as a short sale.
What this means for sellers:
Banks/Lenders are driving down the values in neighborhoods.
Probably will owe more than the home is worth.
Hold off on selling if you can afford to wait for home prices to rebound.
If you are looking to buy or sell in Las Vegas, don't hesitate to contact Sena & Associates for all your Las Vegas Real Estate needs at 702.376.0088.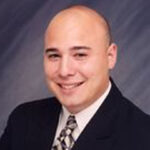 Tony Sena is broker/owner of Shelter Realty in Las Vegas Nevada. For more than a decade Tony and his partners have provided residential real estate and property management services to sellers, buyers, investors, and property owners in the Las Vegas Valley. A Las Vegas native and former police officer for the City of Henderson, Tony brings to the table a unique local perspective that continues to serve his clients well.