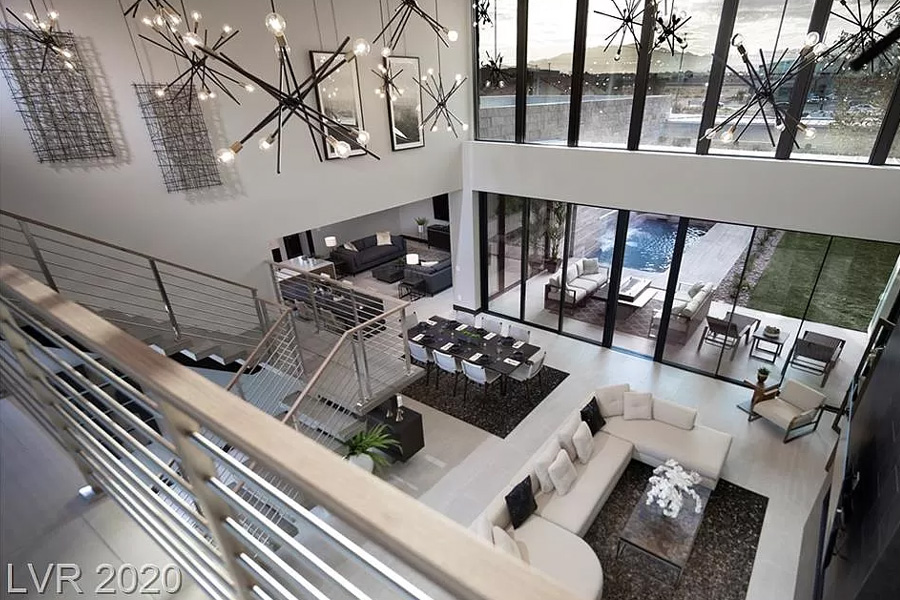 High-Tech "Net Zero" Las Vegas Home Sells for $2.75 Million
LAS VEGAS, NV – According to recent reports, a high-tech "net zero" home located in Las Vegas' the south valley that actually generates more electricity than it consumes has sold for the sizable amount of $2.75 million.
The four-bedroom, five-bathroom home, known as the New American Remodel 2020, was purchased by a Manhattan couple who decided to relocated to Nevada amid the ongoing COVID-19 pandemic. The house, located in the vicinity of Warm Springs Road and Decatur Boulevard, was featured in a news conference that took place during the 2020 Las Vegas International Builders' Show; the home was also the subject of numerous tours as well, giving the public a look at its high-tech features.
Element Building Co. was responsible for the creation of the New American Remodel 2020; the goal of the project was to demolish a home built in the 1970's and use its foundation as a basis for a new, modern-era residence featuring the "latest and greatest technology," with an emphasis on energy efficiency. The original house was purchased in 2018 for $415,000, with the subsequent work going into the property amounting to over $2 million.
The New American Remodel 2020 at 7345 S Ullom Dr, Las Vegas, NV 89139 features 4,802 square feet of living space, a "showroom" three-car garage, glass elevator, five fireplaces, outdoor kitchen, a rooftop terrace, steam shower and Amazon Alexa-based smart mirrors. In addition, the backyard has a heated pool and waterfall.
However, the tech is the real selling point, and to that end the home features solar panels, energy-efficient appliances, special insulation, a Savant Pro home automation system that controls motorized shades, lighting, the alarm system, cameras, music and more, and an air-recovery system that circulates fresh air throughout the residence.
All of this adds up to a "net zero" home, meaning New American Remodel 2020 actually generates more electricity than it consumes, and is actually considered 117 percent more efficient than the average newly-built home.
Shelter Realty is a Real Estate and Property Management Company specializing in the areas of Henderson, Las Vegas and North Las Vegas, NV. Feel free to give us a call at 702.376.7379 so we can answer any questions you may have.