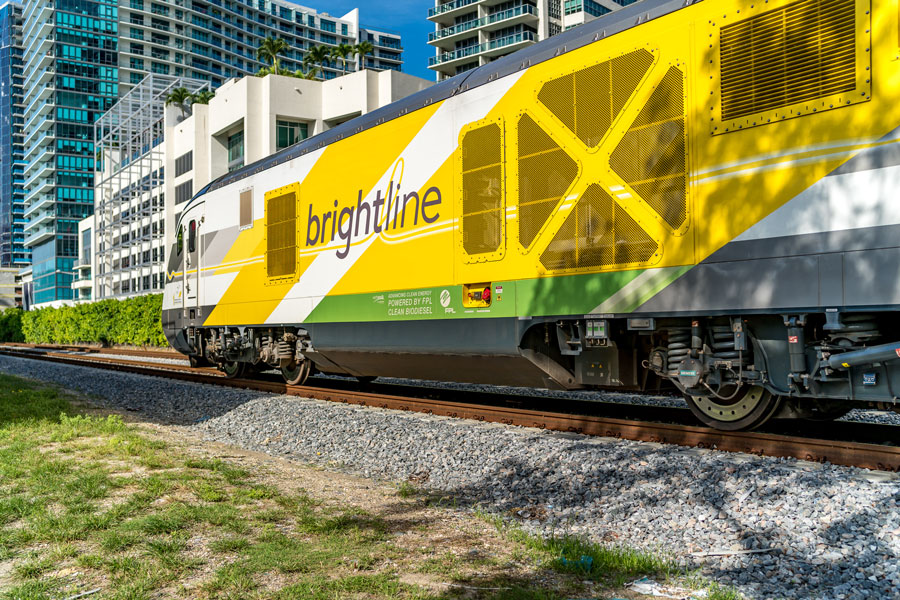 2023 Groundbreaking Expected for High-Speed Railway from LA to Vegas; Could Remove "Millions" of Cars from I-15
LAS VEGAS, NV – The upcoming high-speed railway system between Las Vegas and Southern Los Angeles – which has been gestating for a number of years now, having been plagued by a series of delays – has finally seen some forward momentum, as reports indicate that developer Brightline West is now 'on-track' to officially break ground on the project in 2023.
With the groundbreaking originally announced to take place back in 2020, the $8 billion project, once completed, will take the form of a 34-mile stretch of track in Nevada running along Interstate 15 and ending at a station located on the south end of the Las Vegas Strip.
This line would be fed by several lines from various locations in California, resulting in a total of approximately 185 miles of track overall. Travelers from Las Vegas would be able to continue from the system to Los Angeles via the Metrolink, which would effectively link Las Vegas with L.A. via a 75-minute trip.
Brightline is boasting that the railway could be responsible for removing "millions" of cars from the I-15, which would go a long way towards reducing pollution.
"The environmental assessment underscores the positive environmental impact of utilizing the I-15 for high-speed rail and is a significant step in the process to receive the key approval to begin construction," the company said in a statement.
Funding for the project is slated to come from several sources, with Brightline applying for federal grants and private activity bonds in both Nevada and California; in addition, funding could be procured from the recently-passed federal infrastructure bill, part of which is earmarked to support rail projects.
The Brightline West railway project has been long-delayed due to several reasons, ranging from the COVID-19 pandemic and its effects upon financial markets to the 2020 presidential election and the economic uncertainty that it created at the time.
If the project finally proceeds in 2023, the expected completion date would is expected to be in 2027.
Shelter Realty is a Real Estate and Property Management Company specializing in the areas of Henderson, Las Vegas and North Las Vegas, NV. Feel free to give us a call at 702.376.7379 so we can answer any questions you may have.