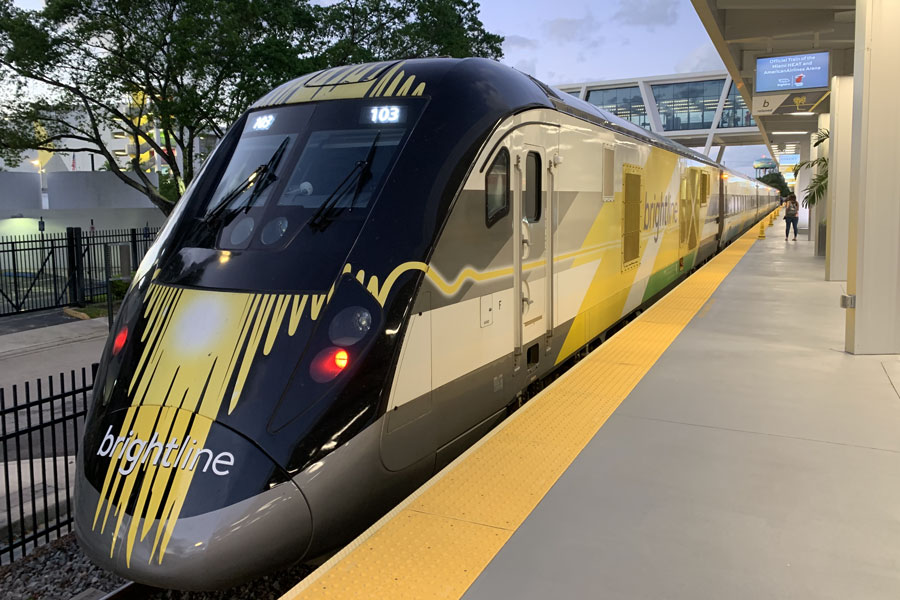 Brightline West Railway Indefinitely Delayed After Project Encounters Financial Hurdles
LAS VEGAS, NV – According to reports, construction on Brightline West, an $8 billion railway system that would have linked Las Vegas and California – one which has been in the works for years now, has been indefinitely delayed due to last-minute financial hurdles the project has been unable to clear.
Brightline, developers of the project, announced that a $2.4 billion bond they were planning on selling to fund the first phase of construction – with a sale deadline of December 1 – has now been delayed due to several reasons, ranging from the COVID-19 pandemic and its effects upon financial markets to the upcoming election and the economic uncertainty that it is creating.
It is currently not known when Brightline plans to offer the bond for sale, but representatives from the company maintain that they will keep tabs on the market, that investors are still interested in the project, and that it will eventually resume its forward momentum.
"Brightline West received a significant amount of investor interest, despite the challenging market. We ultimately had a deal, but it would have been restrictive," they said. "We have always said we will fund this project with a combination of equity and debt — exactly as we have [with the passenger rail system the company operates] in Florida. That continues to be our plan."
Originally, work on Brightline West was expected to start this year, with a completion date set for early 2024, according to reports. The finished rail line would have resulted in a 34-mile stretch of track in Nevada running along Interstate 15 that would have ended at the south end of the Las Vegas Strip. This line would be fed by several other lines from various locations in California resulting in a total of approximately 185 miles of track overall, and providing a link between Las Vegas and Los Angeles.
The delay is sure to cause some degree of economic impact, as according to Brightline West's official website, it would have created more than 40,000 construction jobs and more than 1,000 permanent jobs, with an economic income of $9 billion. In addition, it would have generated $1 billion in tax revenue.
Shelter Realty is a Real Estate and Property Management Company specializing in the areas of Henderson, Las Vegas and North Las Vegas, NV. Feel free to give us a call at 702.376.7379 so we can answer any questions you may have.