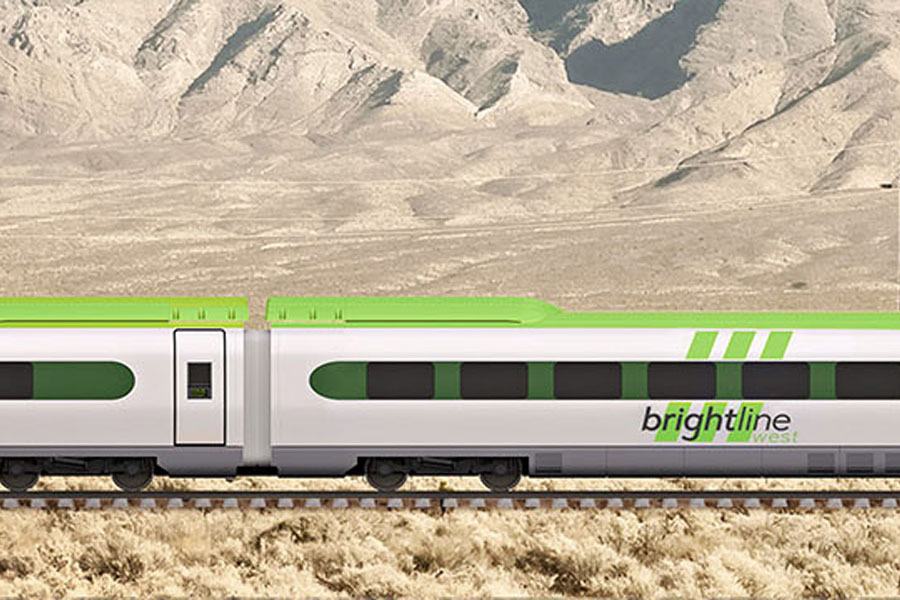 New Details Emerge on Las Vegas / California High-Speed Railway System, Dubbed "Brightline West"
LAS VEGAS, NV – The upcoming high-speed railway system between Las Vegas and Southern California that has been long-gestating has finally seen some forward momentum, as developer Brightline has released some new details on the project, including branding, an estimate on the construction, and how long it may take to complete.
Work on the project, now dubbed "Brightline West," is expected to start this year, with a completion date set for early 2024, according to reports. Brightline has stated, however, that the schedule is subject to change.
The finished rail line would result in a 34-mile stretch of track in Nevada, running along Interstate 15, ending at a station located on the south end of the Las Vegas Strip. This line would be fed by several lines from various locations in California, resulting in a total of approximately 185 miles of track overall. Travelers from Las Vegas would be able to continue from the system to Los Angeles via the Metrolink, which would effectively link Las Vegas with L.A.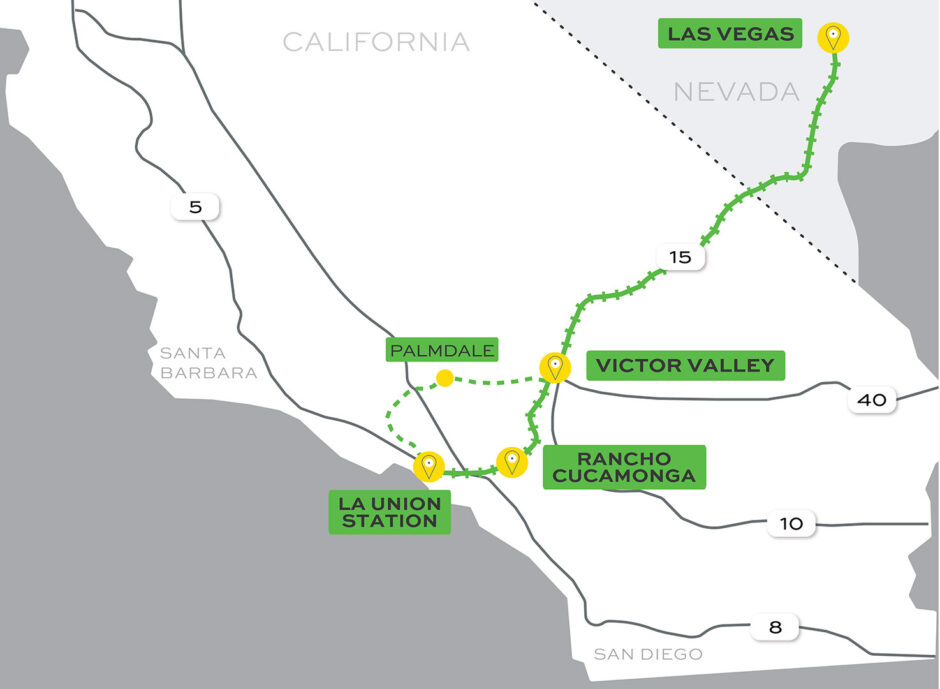 Construction will be broken into six segments, three in California and three in Nevada. The project, according to Brightline West's official website, will create more than 40,000 construction jobs and more than 1,000 permanent jobs, with an economic income of $9 billion. In addition, it will generate $1 billion in tax revenue.
Part of the delays associated with the project is the upcoming sale of $3.2 billion in bonds on the part of Brightline to cover the first phase of the $8 billion cost. The bonds are required to have been sold by December 1; if this date is not met, funds allotted by California for the project will be taken back and instead placed back into the state's affordable housing fund. Potential delays to the project if Brightline does not meet the December 1 date are currently not known.
Shelter Realty is a Real Estate and Property Management Company specializing in the areas of Henderson, Las Vegas and North Las Vegas, NV. Feel free to give us a call at 702.376.7379 so we can answer any questions you may have.