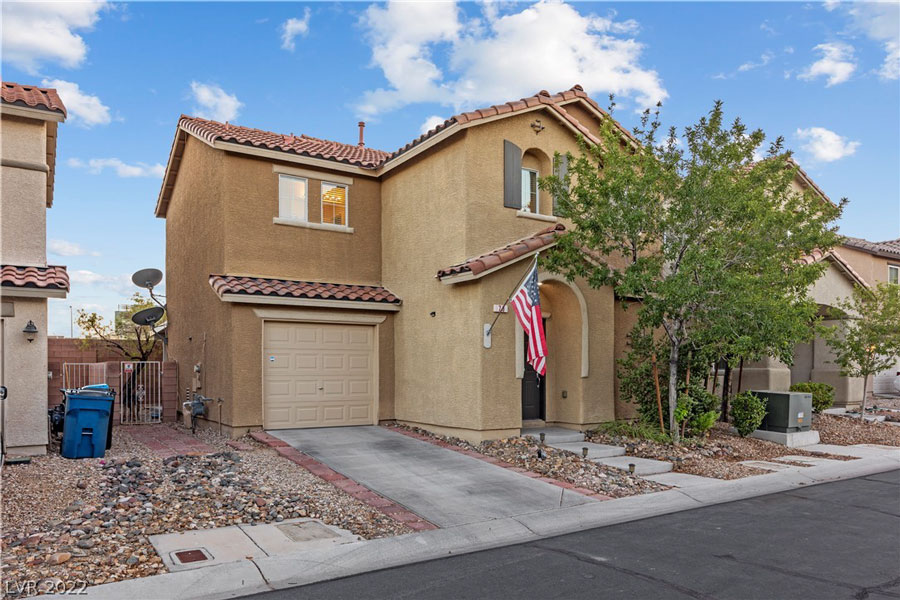 Amid Real Estate Cooldown, Las Vegas Seller Gets Attention by Listing Home for Just $1
LAS VEGAS, NV – As the real estate marketplace continues to experience a cooldown amid record national inflation, spiking interest rates on mortgages, and skyrocketing home prices, one crafty Las Vegas seller is getting attention for the bold move of listing their house with a starting price of just $1 in an effort to draw more offers.
In a real estate climate that are seeing more and more homes sitting on the market for extended periods of time when compared to the mid-pandemic housing boom where they were selling hand-over-fist amid fierce competition, sellers are trying to figure out new ways of drawing prospective buyers to their listings.
And if you're browsing ads for a new home and notice a residence in the vicinity of St. Rose Parkway and I-15 with an initial asking price of $1, real estate agent Lana Boley wants to assure you that is not a typo. Instead, it's part of a strategy intended to help move the house quickly for clients who are in a rush to sell in a slow market. 
"It is not a mistake. You basically have to talk to the listing agent and see what's the highest you could do for that home," she said. "Sometimes people just need to move to another state, or they have a different situation, and they don't want to wait for an offer. So if they would like to sell it fast, they could list it for $1, or really, really low, so they could receive several offers and choose the best one."
The creative move comes as sellers in Vegas are dropping the prices of their homes after sales have dropped in recent months; according to reports, 2.4 percent of homes for sale in Southern Nevada have actually been "delisted" by their agents in order to wait for the market to recover.
79 LOCKHEED AVENUE, LAS VEGAS – Accepting Offers
However, Boley noted that this is a sign that what was recently a very strong seller's market is transitioning into a buyer's market… albeit slowly.
"There are a lot of opportunities, especially for the first-time homebuyers," she said.
Shelter Realty is a Real Estate and Property Management Company specializing in the areas of Henderson, Las Vegas and North Las Vegas, NV. Feel free to give us a call at 702.376.7379 so we can answer any questions you may have.