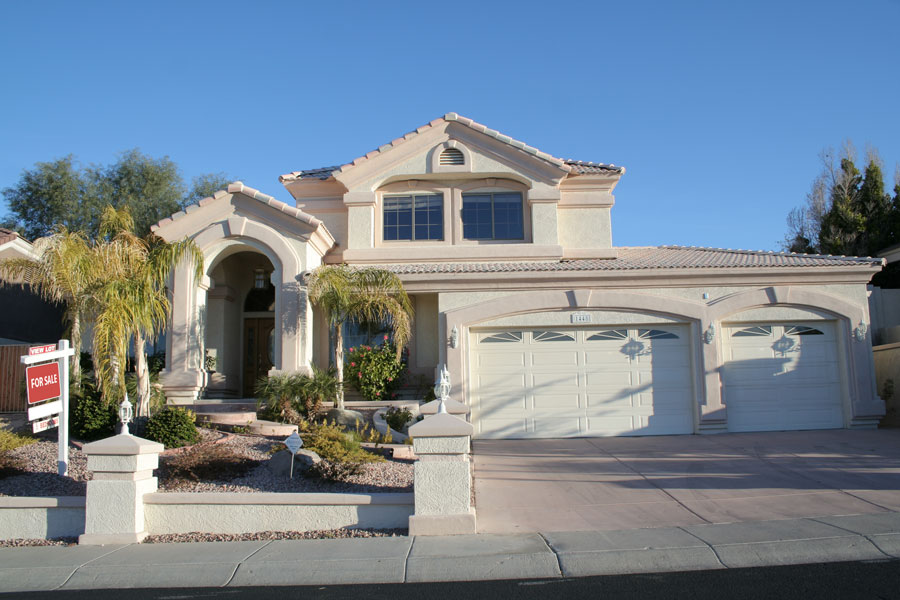 October Median Home Prices in Las Vegas Drop Over 2% Month-Over-Month, New Report Says
LAS VEGAS, NV – According to a newly-released report, the housing market in Las Vegas is continuing to show signs of cooling, with prices – although still relatively high – dropping from September to October amid slowed activity brought about by high inflation and mortgage rates.
In October, the median price for an existing single-family home sold in Southern Nevada was $440,000, which represents a 2.2 percent decrease month-over-month from September, when that price was $450,000.
October's drop was the fourth time in five months when home prices in Vegas have lowered from the previous all-time record for the region, which hit a whopping $482,000 in May of this year. Regardless, the median price for an existing single-family home in October was still up 7.3 percent from the same period of time in 2021.
Meanwhile, prices of townhomes and condominiums in Southern Nevada also dropped last month, although not to the degree of houses. In October, the median townhome and condo price was $266,000, a decrease of 1.5 percent from September but an increase of 12.7 percent from October 2021.
Brandon Roberts, president of Las Vegas REALTORS®, said that ever since the Federal Reserve began jacking up interest rates in an effort to curb national inflation, it has had a correspondingly harsh effect upon real estate, even in strong markets such as Nevada.
"Ever since mortgage interest rates started rising this summer, we've seen the housing market cool down," he said. "Prices have been going down slightly since we hit our all-time peak in May. We're seeing more homes on the market, and fewer homes are selling. Through October, local home sales are down about 22% from this time last year."
In October, 2,192 homes, condos and townhomes were sold in Las Vegas, which is a drop of 44 percent year-over-year for homes and 41.9 percent for condos and townhomes, respectively.
Shelter Realty is a Real Estate and Property Management Company specializing in the areas of Henderson, Las Vegas and North Las Vegas, NV. Feel free to give us a call at 702.376.7379 so we can answer any questions you may have.