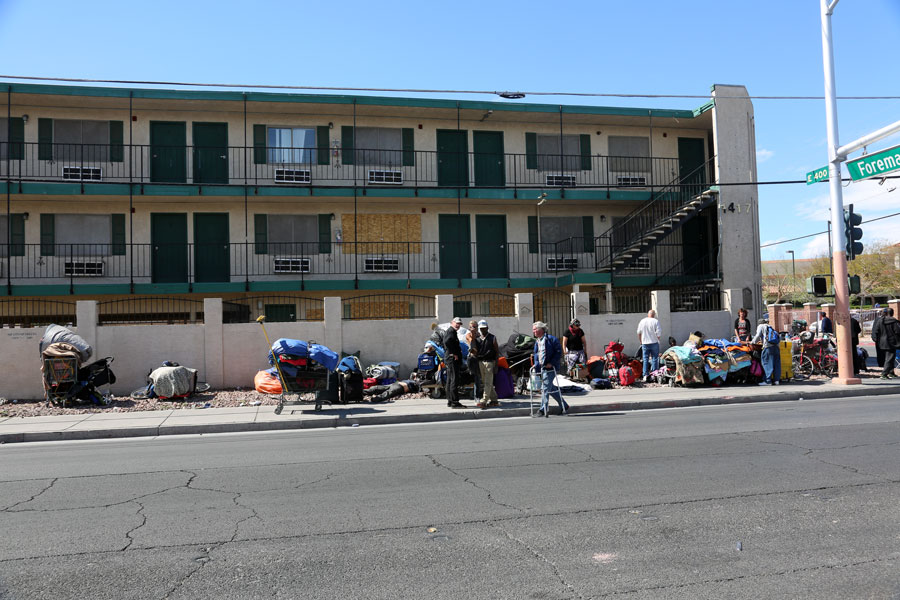 Clark County Commissioner Proposes Mandatory "Affordable Housing" in New Apartment Complexes
LAS VEGAS, NV – In an effort to combat skyrocketing rents making it difficult for some residents to put a roof over their heads, a commissioner in Clark County is proposing that a mandatory "affordable housing" law be put into effect as it relates to every new apartment complex erected within the county's limits.
Commissioner Michael Naft said that multiple constituents have reached out to him as of late, asking for help in addressing the county's high rents which are making life unaffordable for many working-class families and individuals.
"I've got a binder on my desk of people who contact my office and say that their landlords raise their rent by $700, month over month," he said. "It's not sustainable for our community. I see this as a way to incent the developer to do the right thing."
Similar rent control laws have been enacted throughout the country, particularly in regions where the average rent has effectively priced some families out of the market entirely. Nevada state law has allowed local municipalities to implement such laws since 1999, although to date none have chosen to do so; if passed, Clark County would be the first in the state to do it.
Naft's proposed law, if it comes to fruition, would mandate that apartment complexes with 250 units or more would need to establish 10 percent of them as "affordable rentals" that are geared towards those making 80 percent or less of the region's median income, which in Clark County would amount to $45,000 or less annually.
Currently, the average rent for a one bedroom apartment in Clark County is approximately $1,600 per month; over the course of the last two years, rents have jumped to a high degree, with wages reportedly not keeping pace with the cost-of-living increases.
Executive Director Susy Vasquez of the The Nevada State Apartment Association released the following statement, saying that her organization would be willing to support Naft's proposed legislation.
"As presented, the Nevada State Apartment Association is currently neutral, leaning towards supporting the item," she said. "We look forward to continuing conversations and ultimately providing a purpose driven solution which will bring added stability to our community."
Shelter Realty is a Real Estate and Property Management Company specializing in the areas of Henderson, Las Vegas and North Las Vegas, NV. Feel free to give us a call at 702.376.7379 so we can answer any questions you may have.