Las Vegas Real Estate Market is an Investor's Dream
Anyone that is following the Las Vegas Real Estate Market is aware that home prices are at historic lows. Due to the fact that Las Vegas has been leading the nation in foreclosures, Banks and Lenders have been placing homes on the market far below market value which is driving down home prices. Even though many Las Vegas Homes are selling above list price, the fact they are priced so low is still causing home values to fall.  This trend could continue as foreclosures are still prevalent in the Las Vegas Valley.
With such great deals to be had, Investors are flocking to Las Vegas just like they did in 2004 and 2005 but the big difference is the price of the homes.  If an Investor purchased a home in 2005 and rented it, chances are their mortgage payment was higher than the amount of rent they collected.  In today's real estate market, you can find great deals on homes that will net you positive cash flow.  We currently have several Property Management accounts where our Landlords are cash flowing over $400 a month.  That just wasn't possible in 2005 unless you had put down a size-able down payment which really defeats the purpose of investing.
Even with the amount of rental homes hitting the Las Vegas Real Estate Market, rental rates have not fallen as demand is so high.  So many Las Vegas Homeowners have lost their homes and have no choice but to rent.  It will take years before they can buy a home again due to changes in lending guidelines and many won't buy a home again due to the traumatic experience of losing their previous home.
If you are thinking about buying a Las Vegas Investment Property and want to know rental rates for a particular area, feel free to give us a call at 702.376.0088.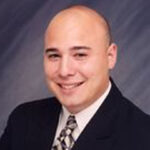 Tony Sena is broker/owner of Shelter Realty in Las Vegas Nevada. For more than a decade Tony and his partners have provided residential real estate and property management services to sellers, buyers, investors, and property owners in the Las Vegas Valley. A Las Vegas native and former police officer for the City of Henderson, Tony brings to the table a unique local perspective that continues to serve his clients well.