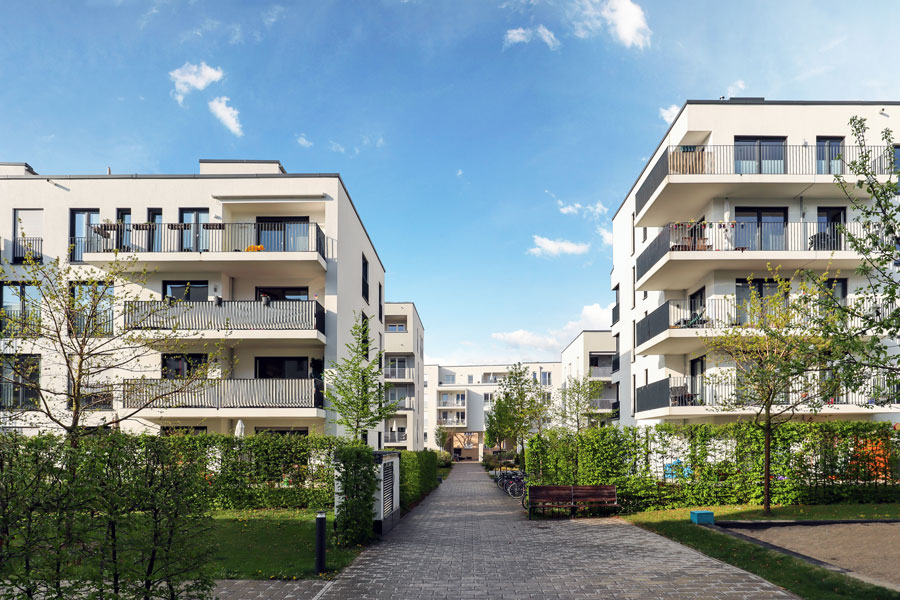 Las Vegas Apartment Rents Showing Signs of Stabilization, New Report Says
LAS VEGAS, NV – For months, skyrocketing rents in Las Vegas have given rise to worries that the city – previously well-known for its low cost of living – was starting to price individuals and families out of the market due to affordability concerns.
As the COVID-19 pandemic has entered it's (hopefully) final days, in just the last year the rent in Southern Nevada ballooned up by nearly $1,200, with the average asking price currently over $1,450 per month. Rents shockingly grew 20 percent throughout the first quarter of 2022 alone, according to the Nevada State Apartment Association (NVSAA), although they currently still remain below the national average.
And while many affluent individuals have fled nearby California due to its unsustainable taxes and expensive living cost for Las Vegas, reports have indicated that some lower-income families have found the recent rent increases unaffordable.
However, for those beleaguered parties, a new report indicates that rents in Vegas are slowly but surely beginning to stabilize, with NVSAA executive director Susy Vasquez stating this week that they are anticipated to raise at far slower increments than they were previously projected to.
"Rents continue to rise as demand continues to grow, especially from people moving here from out of state," Vasquez said. ""Local rents are still lower than the national average apartment rent of $1,584 per month during the first quarter. We expect rents to continue increasing this year, but at a more gradual pace than during the past year."
Experts say that, compared to the 20 percent hike year-over-year that Vegas rents experienced from 2021-2022, rents are only expected to increase by approximately another 5.5 percent by the end of 2022; previously, that number was pegged at anywhere between 7 and 8 percent.
Apartment vacancy rates in Vegas in the first quarter of 2022 were 5.4 percent, which experts deem to be a "stable" amount.
Shelter Realty is a Real Estate and Property Management Company specializing in the areas of Henderson, Las Vegas and North Las Vegas, NV. Feel free to give us a call at 702.376.7379 so we can answer any questions you may have.