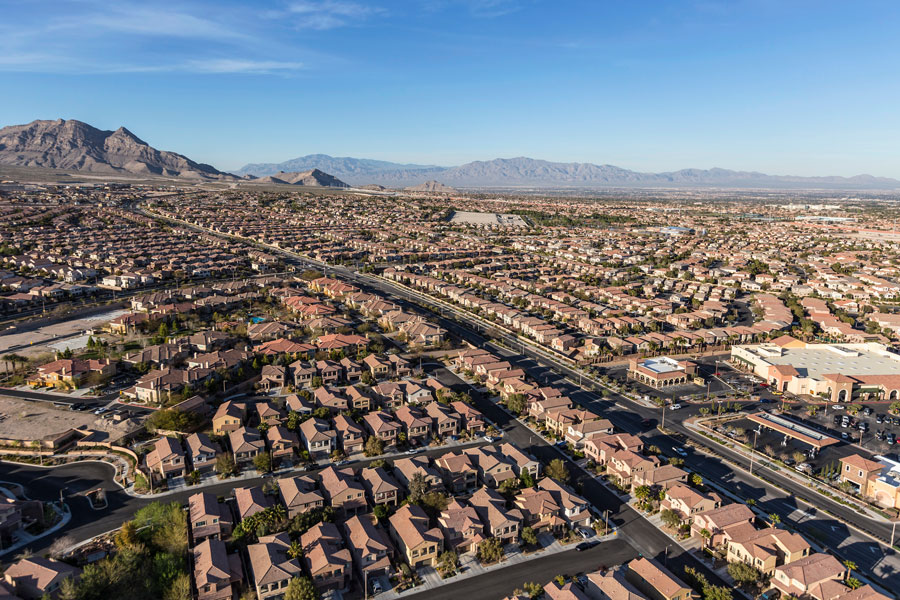 No Sign Vegas' Housing Boom Ending as Report Indicates Prices Still Rising; Rapid Sales, Low Inventory, Climbing Costs
LAS VEGAS, NV – A new report indicates that Las Vegas' housing boom isn't showing any signs of slowing in the near future, as prices continue to increase at an incredible rate when compared to many other markets across the United States.
In January 2022, home prices in Las Vegas had increased year-over-year from January 2021 by an amazing 26.2 percent; this is in contrast with the average gains across the country, which was approximately 19.2 percent, according to the S&P CoreLogic Case-Shiller index released last week by S&P Dow Jones Indices.
It also must be noted that, according to the Case-Shiller data, this represents the eighth month in a row that Las Vegas has seen its homes prices increase faster than the national average, with its highly-competitive market being driven by rapid sales, low inventory, and climbing costs.
In addition, the median sales price of previously owned single-family homes in Las Vegas was $450,000 last month, which represents a jump of 26.8 percent – or $95,000 – from February 2021, reports say.
The report covers 20 major metro areas, and while it illustrated that Vegas is far outpacing much of the country in terms of rising home prices, the king of the pack remains Phoenix, Arizona, which saw the cost of housing increase year-over-year in January by an astonishing 32.6 percent.
The housing boom – both in Las Vegas and nationwide – has been driven by historically low interest rates on mortgages that have allowed buyers to get more for their money; even with interest rates now beginning to increase slowly, the average rate on a 30-year home loan in February 2022 was 3.76 percent. This rate is indeed still quite low, but nonetheless higher than it was in February 2021, when it was a mere 2.81 percent.
Shelter Realty is a Real Estate and Property Management Company specializing in the areas of Henderson, Las Vegas and North Las Vegas, NV. Feel free to give us a call at 702.376.7379 so we can answer any questions you may have.