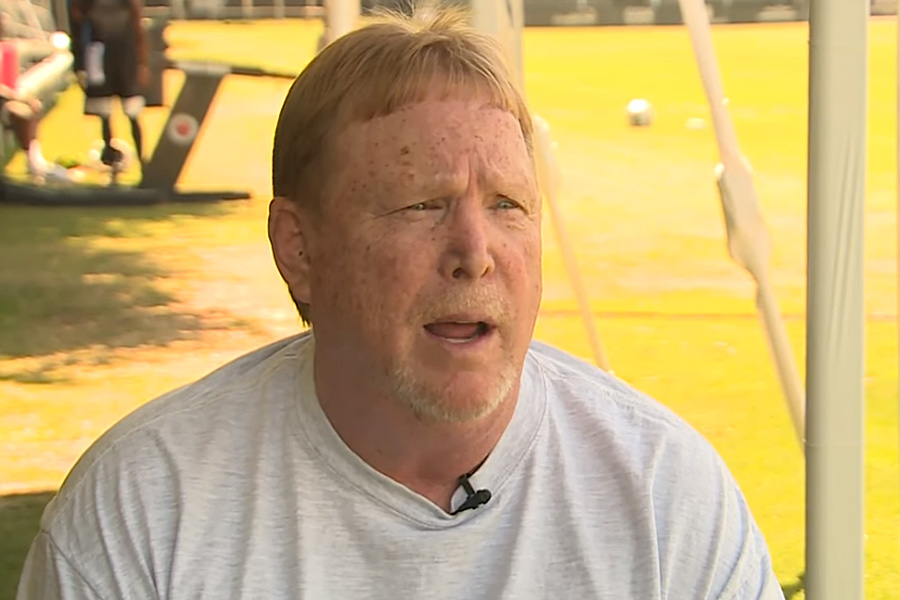 Las Vegas Raiders Owner Mark Davis Closes on $5.3 Million Summerlin Tower Condo
LAS VEGAS, NV – Las Vegas Raiders owner Mark Davis recently closed on a new $5.3 million clubhouse tower condo in Summerlin's Summit Club, in addition to having recently purchased property in Ascaya – located in the Henderson mountains – upon which he intends to build his primary residence, according to reports.
Obviously needing a new place to hang his hat after bringing the famed Raiders NFL team to Las Vegas, Davis' new residence in the Summit Club is a place where numerous executives and celebrities either already own luxury custom homes or are in the process of having them constructed. The closing on his home, which took place back on March 15, is the fourth highest price paid for a home in the area in the first quarter of 2021, reports say.
Previously, Davis has purchased a 1.21-acre lot in Summit Club for $8.5 million in 2017, but instead of building a home as was his original intention, he instead sold the lot for $10.5 million in July 2020, stating at the time that he had changed his mind because – part-way through the design process – he realized he would be unable to see the Raiders' Allegiant Stadium, which was "starting to drive me crazy," Davis said.
The lot in Ascaya – located closer to the Raiders' Henderson headquarters is being constructed by luxury builder Blue Heron and yes, the property does indeed have a nice view of the stadium, he said.
This news come amid reports that luxury home sales and construction in the Las Vegas region is still exceeding real estate experts' predictions, having shown very little negative impact due to the ongoing COVID-19 pandemic. For example, approximately one month ago a Vegas broker put a $1.8 million home on the market, and six minutes later he had a taker; another broker listed a $12.5 million home shortly afterwards, and within days she had two buyers she was actively negotiating with.
Shelter Realty is a Real Estate and Property Management Company specializing in the areas of Henderson, Las Vegas and North Las Vegas, NV. Feel free to give us a call at 702.376.7379 so we can answer any questions you may have.