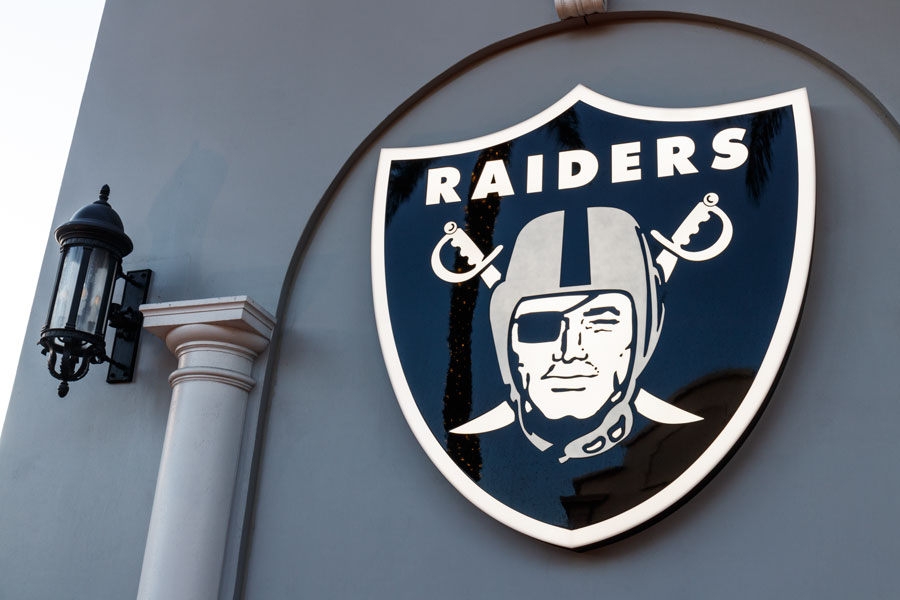 Las Vegas Raiders Owner Purchases $6M Plot of Land in Henderson Nevada Mountains
LAS VEGAS, NV – According to reports, in anticipation of his NFL teams move to their new home in Las Vegas for the 2020 football season onward, Raiders owner Mark Davis has recently purchased a plot of land in the Henderson mountains – a spot upon which he plans to construct a lavish home – for a whopping $6 million.
Previously, Davis had purchased a smaller 1.2-acre lot in 2017 – for $8.5 million – upon which to construct a home in The Summit Club, a luxury golf course community in Summerlin. However, he abandoned those plans in August of this year, selling the original plot of land for $10.5 million and then closing on the Henderson deal, a development that he only just recently revealed to the media.
Why the change of location? Simple, he said – his original location in Summerlin offered him no direct line-of-sight views of the Raiders' new home – Allegiant Stadium – which was "starting to drive me crazy," he said. Clearly, this is a man who takes his profession seriously.
To give himself a clear view of the newly-constructed home stadium of his well-known NFL team, Davis bought the 6.3-acre plot of land in the Ascaya, a community that was carved out of the McCullough Range via explosives by a Hong Kong developer and subsequently sat vacant throughout the mid-2000's recession before getting a new lease on life as a home for wealthy individuals and families.
His new location – the Ascaya community – also keeps him in the vicinity of the Raiders' Henderson-based practice facility and headquarters; once his condo's construction is completed upon the new plot of land, Davis will enjoy not only spectacular views of the Las Vegas Strip but also Allegiant Stadium.
"I'm getting the best of both worlds," Davis said.
Shelter Realty is a Real Estate and Property Management Company specializing in the areas of Henderson, Las Vegas and North Las Vegas, NV. Feel free to give us a call at 702.376.7379 so we can answer any questions you may have.