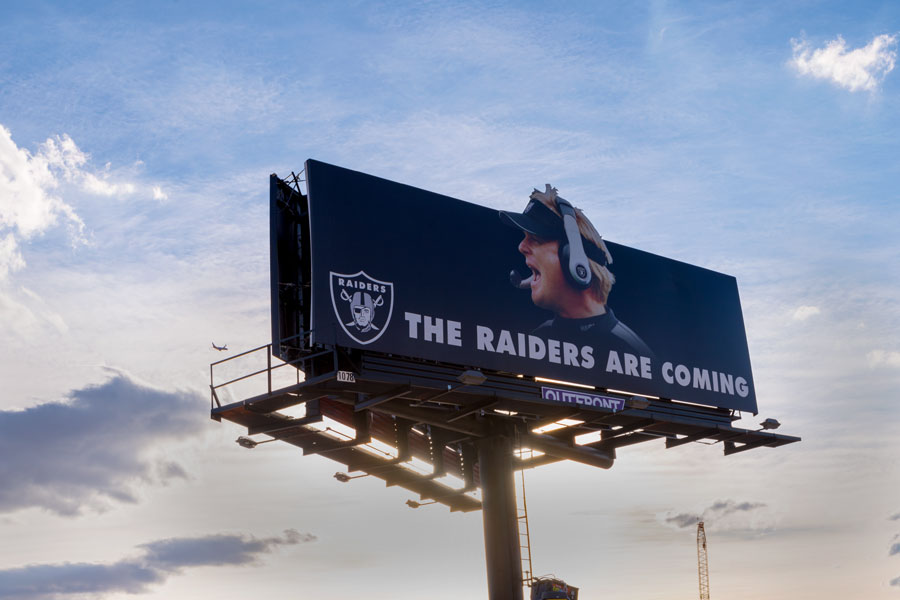 Sale of Expensive Homes Adjacent to Las Vegas Raiders Headquarters, Practice Facility Doubled, Reports Say
LAS VEGAS, NV – The arrival of the Raiders NFL team to the Las Vegas region has sparked numerous aspects of the local economy, creating jobs and attracting businesses and even fans that have deemed it necessary to transplant themselves to the new city of their beloved team. But the latest news is that the team's new Henderson-based headquarters and practice facility has had an interesting effect of essentially doubling the sales of nearby high-end homes during the first quarter of 2020, many in the $1 million range.
This has been dubbed in some real estate circles as "The Raider Effect."
In addition of existing homes costing in the $1 million range in the area surrounding the Raiders' Henderson headquarters jumping up to twice their normal levels so far this year, sales of residences in general – both new and existing, at all price points – have increased as well.
According to recent reports, 32 homes costing $1 million or more were sold in the first quarter of 2020, spread out among Seven Hills, Anthem Country Club, and Southern Highlands, all of which are situated within the corridor surrounding the Raiders' $75 million headquarters. In contrast, that same region only saw 17 sales of such financial magnitude in the first quarter of 2019.
Obviously, not every home sale in the area is influenced by die-hard sports fans wanting to be in the vicinity of the NFL team's new base of operations – opening in late 2020 – but it does reflect how much the Raiders' headquarters has contributed to the overall growth of the Henderson region, leading to an increase of retail, jobs, and construction that has brought new residents from all walks of life seeking homes.
And of course, some of those homes were likely purchased by Raiders players themselves as they begin the process of uprooting themselves from their previous home of Oakland, California, where the team had previously been playing for the majority of its existence. The Raiders will be playing out of the newly-constructed Allegiant Stadium, scheduled to open in July 2020, although the currently ongoing coronavirus pandemic may cause potential delays to that plan.
Photo: Billboard on the Las Vegas Strip announcing that the Oakland Raiders NFL team are moving to Las Vegas in 2020. Photo credit: Steve Bruckmann, December, 2018, Shutterstock.com, licensed.
Shelter Realty is a Real Estate and Property Management Company specializing in the areas of Henderson, Las Vegas and North Las Vegas, NV. Feel free to give us a call at 702.376.7379 so we can answer any questions you may have.