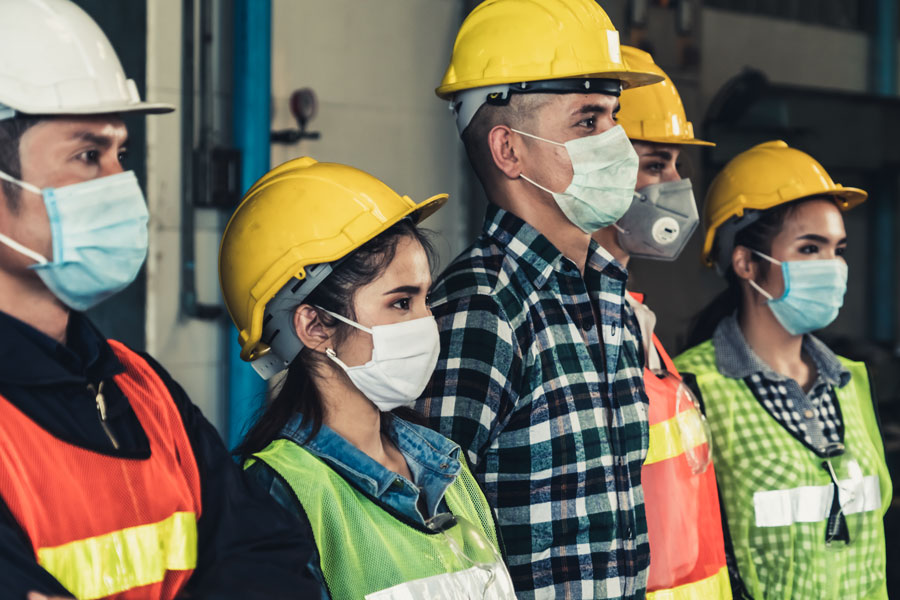 Despite Workers Testing Positive for Coronavirus, Work Continues on Las Vegas' Allegiant Stadium
LAS VEGAS, NV – Despite two on-site workers testing positive for coronavirus – which causes the respiratory disease COVID-19 – it was announced this week that work would continue on the new home of the Las Vegas Raiders NFL team, Allegiant Stadium. The $2 billion, 65,000-seat venue is expected to be completed in July 2020 in time for the 2020 NFL season, currently scheduled for August 16.
Most recently, a worker for the Mortenson-McCarthy construction company tested positive last week for COVID-19, but the company noted that strict social distancing guidelines at the worksite prevented the infected worker from coming into contact with others, minimizing chances of the disease spreading further. A previous worker had tested positive for COVID-19 in March.
Mortenson-McCarthy representatives relayed their "heightened concern" for the safety of their workers, and have made adjustments to their labor volume and the timing of shipment deliveries to increase the precautions taken at the worksite.
Much of Nevada is currently under a stay-at-home order issued by Governor Steve Sisolak, with only businesses deemed to be "essential" allowed to remain open. Construction projects, which have been included in the "essential business" category, are still allowed to continue, but nonetheless a number of projects have been cancelled or postponed until the pandemic has subsided. Also, some contractors have reported delayed shipment of materials needed for their projects from China and Italy, areas of the globe where the coronavirus has hit the hardest.
Allegiant Stadium isn't the only active construction site in Las Vegas with workers testing positive for COVID-19; recently, four workers at the Resorts World construction site and a worker at the Circa site have also tested positive for the disease.
In the wake of the ongoing pandemic, the Nevada Occupational Safety and Human Administration (NV OSHA) recently sent safety guidelines to construction companies state-wide, documenting precautions and procedures to ongoing projects to adhere to.
Shelter Realty is a Real Estate and Property Management Company specializing in the areas of Henderson, Las Vegas and North Las Vegas, NV. Feel free to give us a call at 702.376.7379 so we can answer any questions you may have.