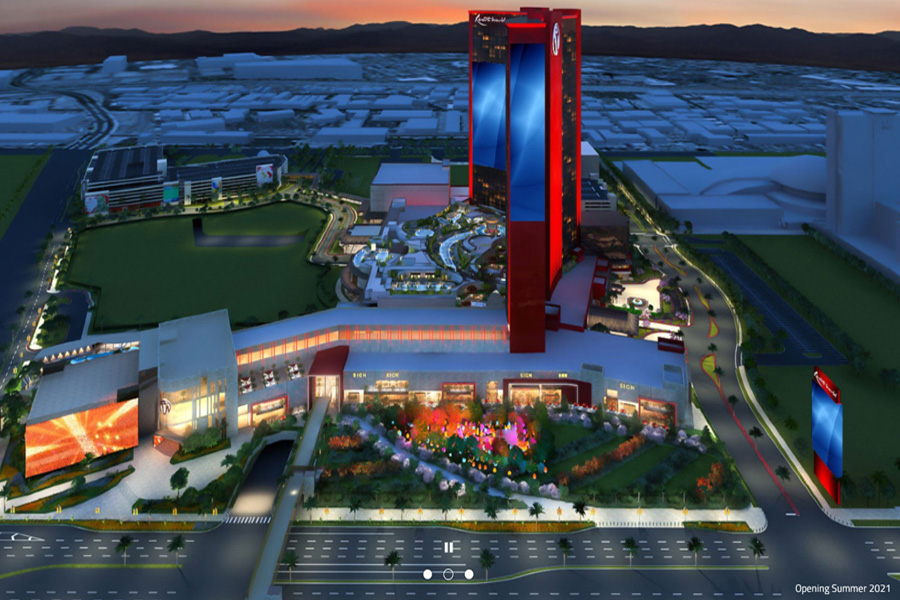 Despite COVID-19 Pandemic, Officials Report Resorts World Las Vegas Still to be Completed in Time for 2021 Opening
LAS VEGAS, NV – Resorts World Las Vegas, a hotel and casino currently under construction by the Malaysia-based Genting Group on the Las Vegas Strip, is still on-track to meet its original projected summer 2021 opening date, despite the trials and tribulations presented by the COVID-19 pandemic, according to reports.
The previous site of the Stardust Resort and Casino until 2007, groundbreaking for Resorts World took place in May 2015, and construction began in late 2017. At a cost of $4.3 billion, Resorts World is potentially the most expensive resort property ever developed in Las Vegas.
Even with the limitations and delays presented due to COVID-19, not only is the project proceeding on-schedule for its opening date, but the property's management announced in July the addition of a 5,000-seat theater in partnership with AEG.
Genting Group credits their ability to remain on-track throughout the course of the project with numerous cutting-edge safety protocols that they have introduced to keep workers safe and healthy while abiding by all guidelines imposed by local and state government in order to curb the spread of COVID-19.
Resorts World Las Vegas will offer a whopping 3,500 rooms for guests upon its 2021 opening, as well as a 75,000 square-foot nightclub, convention space, a 220,000 square-foot pool complex, an LED video globe, and a 100,000 square-foot LED screen, measuring 294 feet in height and 340 feet in width.
Portions of the property will be branded as Hilton, while other portions will be marketed under two of Hilton's other brands, LXR Hotels and Conrad Hotels.
In addition, Resorts World has also commissioned The Boring Company, owned by Tesla's Elon Musk, to construct an underground people mover system, similar to the one that the company is currently constructing for the Las Vegas Convention Center. The system would function as an extension of the one for the Convention Center, and would ferry people back and forth between the two locations upon completion.
Shelter Realty is a Real Estate and Property Management Company specializing in the areas of Henderson, Las Vegas and North Las Vegas, NV. Feel free to give us a call at 702.376.7379 so we can answer any questions you may have.