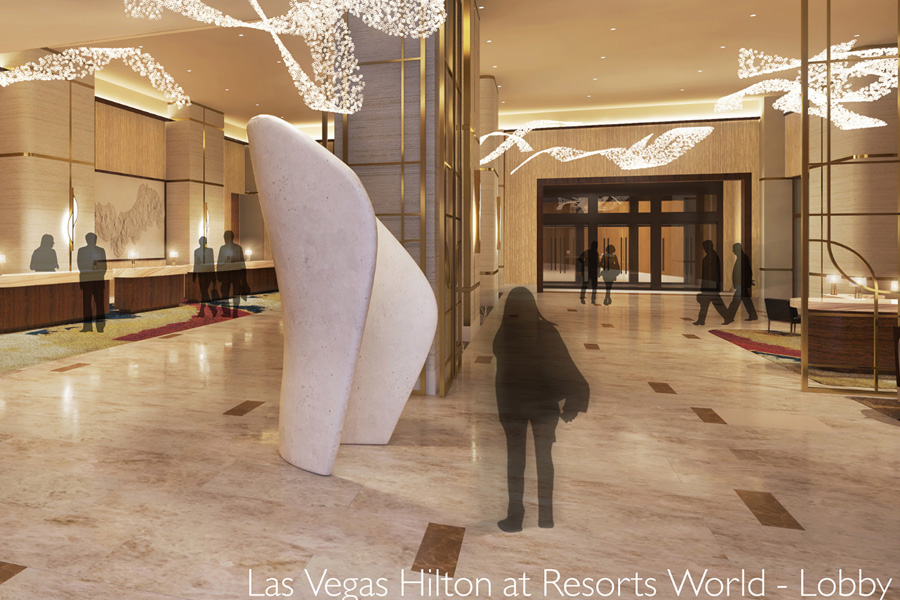 Las Vegas Strip Slated to be Home to Returning Hilton-Branded Hotel
LAS VEGAS, NV – The Vegas Strip is set to welcome back a seasoned player in the hotel game, and one of the most iconic brands in the business. According to recent reports, McLean-based Hilton is slated to open a massive mega-resort – comprised of three hotels – that will potentially add up to one of the biggest multi-brand deals in the company's existence.
The original Las Vegas Hilton, an enormous resort, opened in 1971 and was located just one block from the Strip at 3000 S Paradise Road until the company's property management services ended in 2012. However, now the brand is set to return to the Strip in a big way, with a $4.3 billion investment in a sprawling new hotel complex – opening in partnership with Resorts World Las Vegas – that is anticipated to open its doors for business in the summer of 2021.
The hotels, which will be operated under Hilton Hotels & Resorts, LXR and Conrad brands, will offer up a number of amenities for guests, spread out amongst a grand total of 3,500 rooms between the three hotels, and spread out over 88 acres of land. The complex will also feature 350,000 square feet of meeting and convention space, a 5,000-seat theater, and a 220,000 square foot pool complex with seven pools, a spa and fitness center.
The original Las Vegas Hilton – from 1981 to 1990, considered the largest hotel on the planet at 2,956 rooms on 65 acres – was lauded for its posh nature and the large number of celebrities that resided there; of special note was famous rock-and-roller Elvis Presley, who famously owned a penthouse on the hotel's 30th floor. The original Las Vegas Hilton is now branded as the Westgate Las Vegas Resort and Casino, owned by Westgate Resorts and operated by Paragon Gaming.
Shelter Realty is a Real Estate and Property Management Company specializing in the areas of Henderson, Las Vegas and North Las Vegas, NV. Feel free to give us a call at 702.376.7379 so we can answer any questions you may have.