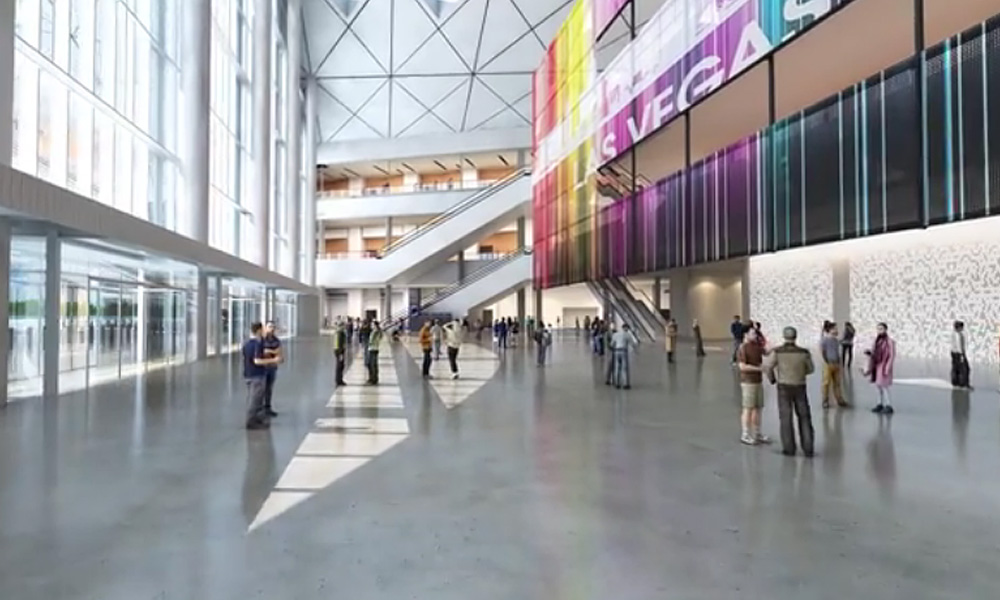 Elon Musk-Helmed Boring Co. Begins Construction on Las Vegas "People Mover" Tunnel
LAS VEGAS, NV – According to reports, The Boring Co. – the tunneling company owned by Elon Musk – officially began construction on Nov. 15 on a tunnel that will house an elaborate "people mover" train system at the Las Vegas Convention Center.
A people mover is a type of small scale automated guide-way transit system. While many people movers transport passengers from airports, downtown districts or theme parks to other destinations, the one that the Boring Co. is developing for the Convention Center – a dual-tunnel people mover – would be more limited in scope, solely dedicated to servicing event attendees only.
The people mover is being constructed in partnership with the Las Vegas Convention and Visitors Authority (LVCVA) and is slated to be completed in January 2021, which would coincide with the Consumer Electronics Show, held annually at the Convention Center. The Boring Co. won a $52.5 million contract bid for the project in May, which is the company's first major underground tunneling project.
In addition to the tunnel, additional work located above-ground – including stations and stops – began in October.
Previous work at the site of the people-mover has consisted of delivering and assembling parts that make it ready in time for the project's start date. As the Boring Co. will be doing exactly what their name implies – boring into the earth – the timeline of the project may experience adjustments on the fly based on what types of potential deposits and/or obstructions they encounter as they make their way through their designated boring path.
The Las Vegas Convention Center has been expanding recently, with the final result encompassing two miles from end to end. The addition of the people mover is expected to make negotiating the vast complex far more manageable for the estimated million people who visit the site on an annual basis, once work is completed of course.
Shelter Realty is a Real Estate and Property Management Company specializing in the areas of Henderson, Las Vegas and North Las Vegas, NV. Feel free to give us a call at 702.376.7379 so we can answer any questions you may have.