Las Vegas City Officials Announce Groundbreaking of New Multi-Million Dollar Courthouse
LAS VEGAS – The City of Las Vegas announced that ground has officially been broken on an ambitious new project- the construction of a new $56 million, four story municipal courthouse that is slated to handle nearly every aspect of law and justice within city limits, according to reports.
Located in the center of the city's downtown area at 100 East Clark Avenue, the upcoming courthouse will eventually see a consolidation of municipal court operations upon its anticipated completion in January of 2021 in an effort to increase public efficiency and convenience. Currently, municipal court operations are handled in the city's Regional Justice Center, located at 200 Lewis Avenue.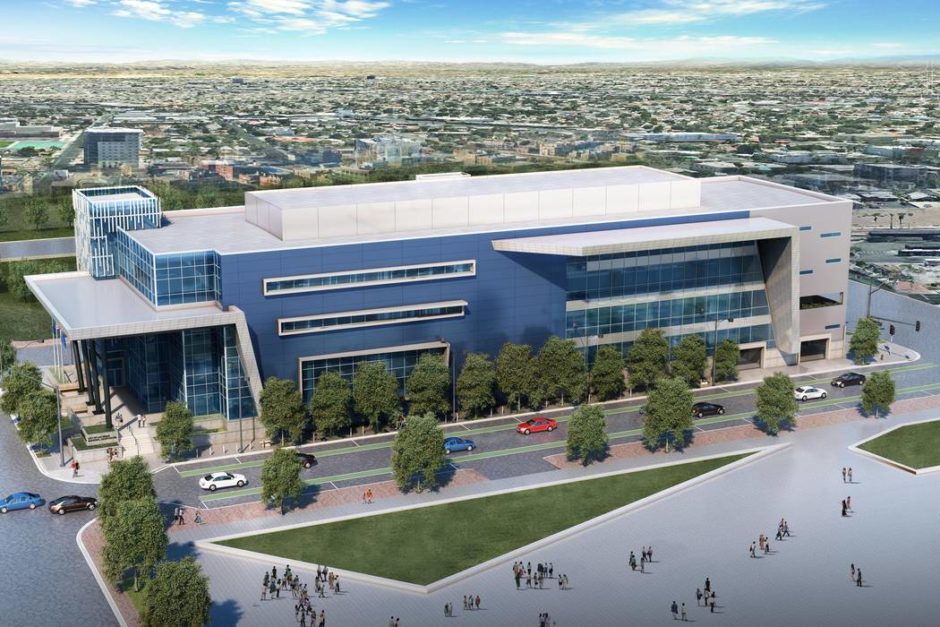 The new courthouse, slated to be approximately 140,000 square-feet in size and featuring the latest in energy efficient technologies, will handle a variety of municipal court cases, ranging from criminal misdemeanors, civil ordinance infractions, traffic and municipal code violations and more. Each of the city's municipal court judges – six in all – will have new offices, courtrooms, and chambers located at the new facility. In addition, there will be space allotted for the city attorney's criminal division, traffic court, administration, customer service, classrooms, and more, reports say.
The developer of the project, Molasky Group of Companies, is set to begin work on the project soon, with the work expected to generate at least 150 construction jobs. The project is being funded by a $23.5 million county buyout of the current Regional Justice Center lease along with an additional $35 million in general obligation building bonds, which reports note where previously approved in January by the city council.
Originally, the Regional Justice Center was used to host city, county, District and Supreme Court operations within a single building in order to streamline the justice process; however, as time went by, the building proved to be inadequate to accommodate all needed operations, especially on the part of the county. With the county's buyout of the lease from the city, they will come into possession of more much-needed square footage of the Regional Justice Center for their own operations come 2021.
Shelter Realty is a Real Estate and Property Management Company specializing in the areas of Henderson, Las Vegas and North Las Vegas, NV. Feel free to give us a call at 702.376.7379 so we can answer any questions you may have.