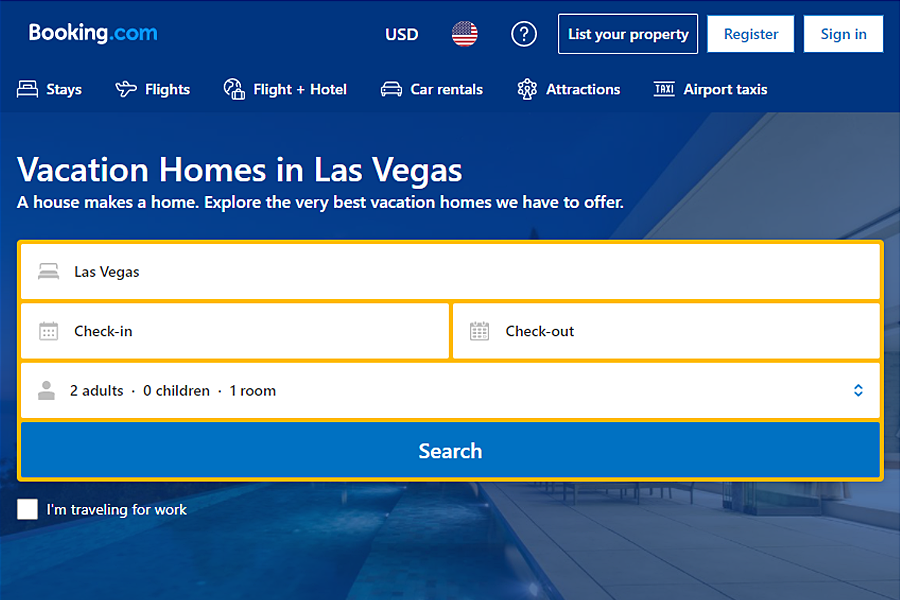 City of Henderson Allows Short Term Lodging Services to Operate, Establishes Rules and Guidelines for Hosts
LAS VEGAS, NV – Short term rentals were recently approved for operation in Henderson, Nevada, with the Community Development manager laying out a series of rules and legal guidelines that participating residences must abide by in order to operate on these services.
Short term rentals have been steadily gaining in popularity over the years as a cheap and convenient way for landlords to accommodate guests with short-term lodging and tourism-related activities by essentially renting out their home to relative strangers. Much like ride-sharing services such as Uber and Lyft and the drivers they employ, AirBNB, VRBO, Booking.com, do not own any real estate listings, nor do they host events; instead, the services acts as a broker, receiving commissions from each booking.
Initially approved by the City of Henderson in mid-July of 2019; previously, short-term rentals where only allowed in commercial-tourist zoning areas, such as Lake Las Vegas. However, Henderson officials changed their stance on the issue after the City of Las Vegas made regulations governing short-term rentals far stricter. Seeing a potential money-making opportunity for Henderson – it's estimated that the city could make as much as $370,000 annually with the introduction of Airbnb into the community – officials approved the move, albeit with a series of regulations of their own attached.
According to the City of Henderson, Short term rentals are allowed to operate in residential areas within the limits of Henderson as long as they adhere to the following set of rules:
The local Homeowners Association (HOA) approves, and the homeowner proves compliance with HOA rules.
The owner of the property must take a class at the College of Southern Nevada (Cost: $250. Duration: 2 days in-class or 2 weeks online).
Pay the City of Henderson an annual fee of $820.
Pay a 13 percent monthly lodging tax.
Install noise monitoring systems both inside and outside the home (via a company like Noise Aware).
Notify all neighbors within 200 feet of the property (via certified mail) that the home is going to be an Airbnb.
Rentals can range from a complete home, a single bedroom, or even just crashing on someone's house in a pull-out sofa bed. The allure of allowing short term rentals within Henderson is obvious when it comes to a cash-flow standpoint; the services have been generating significant revenue in other regions of Nevada for some time now. For example, in 2019 Nevada Airbnb hosts 'as a whole' earned $53.5 million from Memorial Day weekend through Labor Day, according to figures released by the company. In addition, Clark County Airbnb guest usage generated $36 million in a period spanning from May 25 to Sept. 2 that same year.
Another reason for Henderson's approval of is a potential remedy for the ongoing issue of the unauthorized renting of homes in the area; in addition, officials have announced that they will be working with an outside company that will monitor rental websites – utilizing advanced compliance software – for local homeowners who are violating rental ordnances; those who do may face fines of $500 a day that the property is rented. Instances of holding a party or wedding, or operating with a suspended license, will also incur a $500 a day fine.
Clearly, Short term rentals are growing in popularity and government officials of Henderson – faced with the dollar amounts other areas of Nevada have seen an influx of recently in conjunction with the short-term lodging service – found it was in the city's best interests to get in on the action themselves.
Shelter Realty is a Real Estate and Property Management Company specializing in the areas of Henderson, Las Vegas and North Las Vegas, NV. Feel free to give us a call at 702.376.7379 so we can answer any questions you may have.