Florida Tenant is Killed by Landlord During Eviction
Florida Tenant is Killed by Landlord During Eviction
In Winter Springs, Florida, a Landlord's son was removing the tenant's belongs from his parent's property when the tenants showed up. The tenants had been served with eviction paperwork giving them until August 23rd to vacate the property. The male tenant and the landlord's son got into an argument while the tenant's girlfriend called the police. While she was on the phone with the police dispatcher she advised the landlord's son had a pistol on his hip. A short time later as she spoke with the dispatcher, the landlord's son allegedly drew the weapon and fired several shots at the male tenant and unfortunately he succumbed to his injuries later that day at the hospital. The landlord's son was later arrested and charged with first degree murder, even though he's claimed it was self defense.
I'm not familiar with Landlord/Tenant law in Florida but I would assume the landlord's son had no business removing the tenant's belongings. According to the news article, the tenant had until August 23rd to vacate the property which leaves me to believe the landlord's son violated the law by removing the tenant's belongings prior to the eviction date. When landlords are not familiar with their state laws regarding Landlord/Tenant, they can unknowingly be violating their tenant's rights.
This is why it's very important to be familiar with your state's laws pertaining to Landlord/Tenant and if not,  you should hire a licensed property manager to manage your property. If you decide to manage your property without the use of a property manager and find you need to begin the eviction process, hire an eviction service that knows the laws. This also could prevent the landlord and tenant from any unnecessary confrontations during the servicing of the notice.
If you are in need of a property manager, call Shelly Fryer with Shelter Realty at 702.376.7379 or if you need of an eviction service, call Brittany with Las Vegas Eviction Service at 702.279.6470.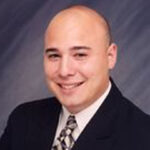 Tony Sena is broker/owner of Shelter Realty in Las Vegas Nevada. For more than a decade Tony and his partners have provided residential real estate and property management services to sellers, buyers, investors, and property owners in the Las Vegas Valley. A Las Vegas native and former police officer for the City of Henderson, Tony brings to the table a unique local perspective that continues to serve his clients well.