Las Vegas REOs
Investors are interested in purchasing Real Estate Owned properties (REOs) because they know that the lending institutions who own these properties, banks, for example, or government agencies such as HUD or FHA  are anxious to clear their books and rid themselves of negative inventory.
As a result, many of these properties will be sold at attractive, below-market prices, especially when REO inventories are exceptionally high, as they are at this point in time.
However, if a deal is made in which the investor and the lender have agreed upon a sale price, there could –dependent upon the sale price as opposed to prevailing market conditions- be a problem with the appraisal.
An appraisal could come in low due to any number of reasons, including the possibility of the appraiser being inexperienced or unfamiliar with the area, the selling price being out of line with declining market values due to fallout as a result of an excessive number of distressed properties, etc.
In such cases the buyer can request a second-opinion appraisal, make up the difference in cash, walk away from the deal, ask the seller to lower the selling price, or possibly offer to make up the difference with a second mortgage as an example.
Dependent upon the lender and market conditions, an estimated cost of repair presented to the lender might be a negotiation bargaining point. Very often, there are repair issues with REO properties primarily due to the fact that the former owners would have little incentive in maintaining the home during a foreclosure proceeding.
During these uncertain times, the investor should be wary of being lured by an attractive considerably below market priced foreclosure offered for a property that is located in a depressed, or likely to become depressed neighborhood.
Because of current market conditions which are causing loan defaults in record numbers, depressed areas will likely take years to recover, and buying an REO property in such a neighborhood would seem unsuitable for investment purposes.
Although they are much less in number, and as a result, would be harder to find, there are some properties that may be loosely termed Individually owned REOs.
That  would refer to landlords, who have taken back lease-optioned properties or properties that were  lender financed and the deals have fallen through due to the tenant or buyer's financial difficulties, and are now themselves in need to sell circumstances.
It's best to remember that despite the hype, institutional and government lenders aren't going to give their REO properties away, and most foreclosures will be priced at very near market value. Disclosure of defects isn't mandatory, and it is often a "buyer beware" situation when it comes to purchasing an REO.
But even though REO asking prices may soften somewhat as new REO properties are released to the marketplace, smart home sellers in good standing with their lenders, with well-maintained property in good repair, a realistic selling price and a savvy agent, will prove to be a very competitive force that should easily attract buyers who are not willing to hassle with countless rules and regulations in order to pursue a "bargain" property and still possibly end up with a fixer-upper headache.
If you have any questions about investing in Las Vegas Real Estate, feel free to give us a call at 702-376-0088.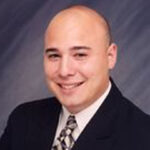 Tony Sena is broker/owner of Shelter Realty in Las Vegas Nevada. For more than a decade Tony and his partners have provided residential real estate and property management services to sellers, buyers, investors, and property owners in the Las Vegas Valley. A Las Vegas native and former police officer for the City of Henderson, Tony brings to the table a unique local perspective that continues to serve his clients well.