Las Vegas Loan Modifications: Do They Affect Your Credit?
I have been receiving numerous phone calls and emails asking if a Loan Modification will affect your credit.  With so many inquiries on this topic, I am assuming there are others that would like to know the answer to this question.  Loan Modifications do not affect your credit.
If you are current in your mortgage payments, a Loan Modification will not affect your credit.
A loan modification is simply a re-negotiation of the terms of your mortgage with your current lender or lenders.  Whether it is a reduced interest rate, longer term, forbearance or a principal reduction, the main objective of a loan modification is to create an affordable mortgage payment that works for the borrower's current financial scenario.  A loan modification is a contractual agreement to change the terms of the existing mortgage, and because there is no effect on the timing or non-payment of the loan, the credit reporting agencies simply do not see the changes, much less report on them.
If you are currently behind more than 30 days on your mortgage payment, chances are your Lender has already reported you to the credit agencies and your score now reflects a derogatory item.  Completing a Loan Modification might actually help you become current with your mortgage payments and place you in a payment that you can actually afford.  Bringing your mortgage payment current as quickly as possible will minimize the damage to your credit.
Establishing a timely mortgage payment history may actually help improve credit scores, especially if it makes things easier to pay other monthly credit obligations.
If you think a Loan Modification might work for you, I highly recommend having an Attorney with the Paladin Legal Advocacy Center represent you.  Call today to make an appointment for a free consultation at 702.376.0088 or you can attend one of their free Loan Modification Seminars held every Wednesday at 6 pm.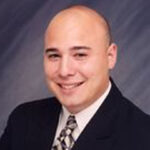 Tony Sena is broker/owner of Shelter Realty in Las Vegas Nevada. For more than a decade Tony and his partners have provided residential real estate and property management services to sellers, buyers, investors, and property owners in the Las Vegas Valley. A Las Vegas native and former police officer for the City of Henderson, Tony brings to the table a unique local perspective that continues to serve his clients well.