Selecting a Las Vegas Property Management Firm
It's very important that you do your homework when selecting a Las Vegas Property Management Firm to manage your investment property.  Your property manager is responsible for maximizing your cash flow on income producing properties, minimizing vacancies, maintenance, proper tenant screening and so much more!
Here area few questions you should ask a prospective Property Manager to help assist you in choosing a Las Vegas Property Management Firm:
How long have you been in business?
Are you familiar with the landlord/tenant laws in Nevada?
How will we communicate?
How will you market my home?
How do you qualify a tenant?
Do you provide accounting?
How do you handle the repairs and maintenance?
What are your fees?
The above questions should give you some insight about the property management company that can assist you in your decision on which Las Vegas Property Management Firm will best manage your Las Vegas Investment Property.
Before you make your decision, make sure you give us a call and we will gladly answer the above questions!  We can be reached at 702.376.7379.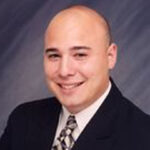 Tony Sena is broker/owner of Shelter Realty in Las Vegas Nevada. For more than a decade Tony and his partners have provided residential real estate and property management services to sellers, buyers, investors, and property owners in the Las Vegas Valley. A Las Vegas native and former police officer for the City of Henderson, Tony brings to the table a unique local perspective that continues to serve his clients well.