Las Vegas Home Buyers Facing Better Financial Prospects This Spring, According to Recent Reports
LAS VEGAS – The soaring real estate market in Las Vegas has been the very epitome of a comeback success story, given the near-decade of stagnation it was previously forced to endure in the mid-2000s when the recession hit our country.
But that success was the equivalent of a double-edged sword. While the real estate market – and subsequently, it's prices – continue to soar month after month, those growing prices can eventually run in direct contrast with the fact that the region is touted as being one of the more affordable places to live in the country, especially when compared to neighboring states such as California. As a result, recently, sales have begun to slow and inventory has begun to gradually stockpile. The median price of a single-family home on the market has cracked $300,000 for the first time in years; this represents an affordability problem that real estate brokers are now starting to address. Subsequently, the upcoming spring sale season looks to be one that will be exceedingly kind to buyers once again.
According to reports, mortgage rates have been falling and sellers are cutting prices, which experts believe will result in an upswing in purchases in the coming months. With businesses flocking to Las Vegas amid its current economic boom, a record number of new families have been transplanting themselves to the area in order to take advantage. With a great many people arriving within a relatively short amount of time, sellers originally did their best to take advantage by driving prices up; prices which most people were willing to pay, but only to a point. It seems that point has been reached, and in order to ensure continued growth, brokers are realizing that they need to scale their ambitions back in order to help Las Vegas retain its reputation for affordability and quality of life.
Up until this point, Las Vegas had led the nation in real estate price growth on a month-to-month and year-to-year basis, according to reports. But the writing is on the wall- according to a recent report, 2621 single family homes were purchased in the region in March 2019, representing a 33.3 percent increase from February 2019, but a decrease of 16.8 percent from the same period in 2018.
However, changes are in the works. For example, the average rate of a 30-year mortgage in March 2019 was 4.27 percent, which represents a decrease of .60 percent from November 2018, according to reports. In addition, real estate brokers have learned to be more flexible in their negotiations, which are allowing them to close more deals. It's obvious that when selling a property it's always good to maximize your profits; it's just a matter of finding the correct balance between profitability and affordability, an issue that Las Vegas is being forced to address at this point. However, all signs are pointing towards a positive outcome for sellers and buyers alike at this point.
Shelter Realty is a Real Estate and Property Management Company specializing in the areas of Henderson, Las Vegas and North Las Vegas, NV. Feel free to give us a call at 702.376.7379 so we can answer any questions you may have.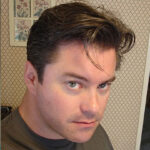 Christopher Boyle is an investigative journalist for independent news and media organizations in the United States. Christopher helps keep a keen-eye on what's happening in the Las Vegas Nevada community on behalf of Shelter Realty Inc.