Some Answers to Credit Score Mysteries
One of the most common things said when I am talking to a potential client on the phone is "I don't want you to run my credit because it will drop my score".
This is one of the most annoying statements made when you are trying to qualify a client for a mortgage. You simply can't give them proper information without reviewing their credit report. So, I decided since how credit scores are calculated are somewhat of a mystery to everyone that I would elaborate some on this topic.
Each time a consumer applies for a loan, credit card or auto loan, they are having their credit checked. These credit checks are used by lenders to determine if the consumer is able to obtain financing. Every time a lender checks a consumers credit history, it shows up on the consumers credit bureau (Experian, Trans Union and Equifax) as an inquiry. These inquires can drop the consumers credit scores if too many inquiries are made in a certain period of time.
Many lenders rely on the FICO scores they pull when running a consumers credit history. These scores are tabulated by software from Fair, Isaac and Company Inc, along with what information is on the consumers history. Due to increasing pressure on Fair, Issac and Company to release how their software works, they have released information on how their scoring model calculates a FICO score for the consumer.
Inquires on a credit report are an indicator of risk and according to Fair Isaac and Company, the more inquires made means the more likely the consumer will not be able to pay his bills. When consumers want to buy or refinance a home, they usually contact more then one mortgage company for information. In order for the consumer to get accurate information from several mortgages companies, they need to have their credit checked by each mortgage company which in turn leads to many inquiries (especially if using an online site which shops various lenders). Since too many inquiries lead to lower scores, eventually the consumer could lose out on decent financing because their scores are too low.
Now for some good news and a way to combat that dreaded statement in the beginning of the article.
There is a new policy at Fair Isaac and Company, the software will ignore all auto and mortgage related inquiries that occur in the previous 30 day period from the time the credit is checked by the lender.
These inquiries will not be used to tabulate the credit score for the consumer. For each 14 day period prior to the 30 day period, only 1 inquiry will be counted no matter how many inquires where made during a particular 2 week period.
Inquiries on a credit report carry the lowest impact on scores. Things like high balances in relation to credit limit, recent late payments, judgments, and bankruptcy carry much more weight in tabulating a score. This information should be very usual to combat the consumers resistance to pulling credit because it will effect their scores.
Real-estate agents and mortgage professionals need to remind their clients that it is critical to sit down and review credit in order to provide options on the mortgages that they qualify for. This is the only way to provide the client with accurate information.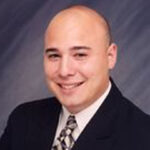 Tony Sena is broker/owner of Shelter Realty in Las Vegas Nevada. For more than a decade Tony and his partners have provided residential real estate and property management services to sellers, buyers, investors, and property owners in the Las Vegas Valley. A Las Vegas native and former police officer for the City of Henderson, Tony brings to the table a unique local perspective that continues to serve his clients well.