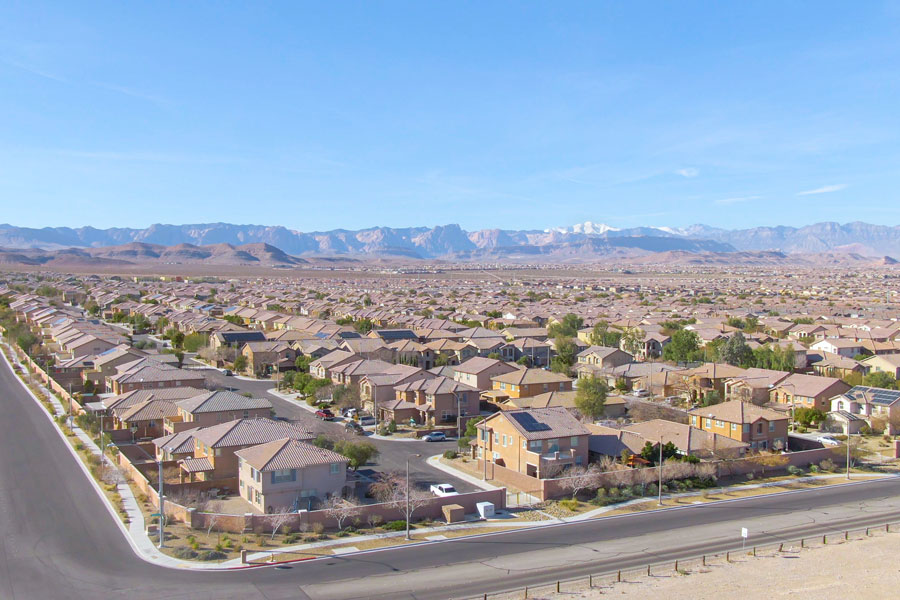 LAS VEGAS, NV – A new report from UNLV's Lied Center for Real Estate confirms an ongoing trend in Las Vegas as of late where rents are increasing in poor and middle-class neighborhoods, where in contrast they are consistently lowering in more affluent areas, with several factors contributing to this developing issue.
Las Vegas-area realtor Michelle Gamble said that many of her lower-income clients are facing a hard time out there in terms of the increasing amounts of money they must devote to rent, noting that currently, "the market is tough."
I've had clients who came into Nevada, they moved here about four years ago where they were paying like $900 a month," she said. "Now their rent is up to $1500 and $1600. And no upgrades."
Another realtor, Steve Hawks, confirmed the ongoing issue where lower and middle-class rents are rising, whereas rents in rich areas are dropping; this is a phenomenon that he attributes to the low home mortgage interest rates that many buyers took advantage of during the COVID-19 pandemic.
The higher-end rents are coming down quite a bit. The lower-end to mid-range rents are staying steady. Maybe going up a little bit," he said. "Many sellers are no longer selling their home to buy another. Instead, they're renting their home out because their interest rate is so low and their payment is so low."
In contrast, Hawks said, the recent price increases at the lower end of the rental spectrum can most likely be attributed to out-of-state hedge funds that snapped up a great deal of affordable housing in the region who are now looking to turn a quick profit.
They pretty much control the rental market in that arena under $500k. They have by far the most rentals," he said. "This is what happens when you have big corporate America buy single family houses where people can't rent. People can't buy. What does that do? It causes prices to go up. It causes rents to go up. That's the number one problem right there."
Shelter Realty is a Real Estate and Property Management Company specializing in the areas of Henderson, Las Vegas and North Las Vegas, NV. Feel free to give us a call at 702.376.7379 so we can answer any questions you may have.